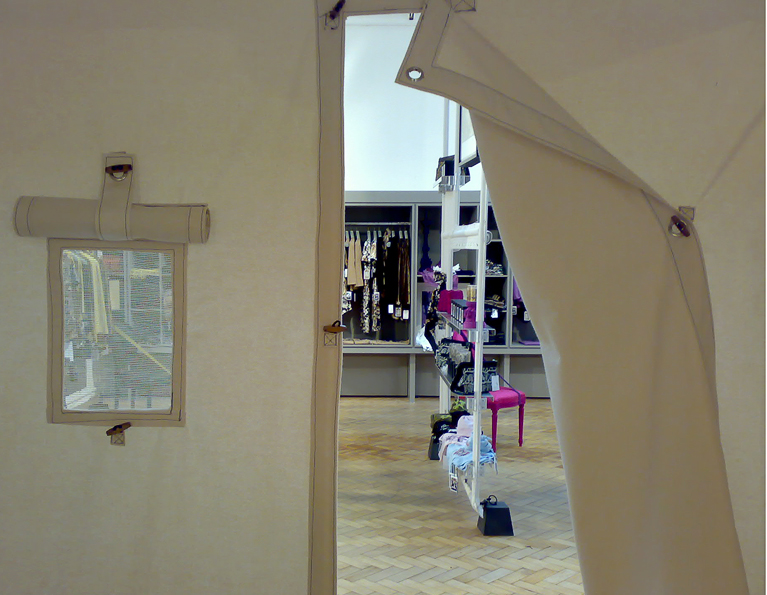 English Eccentrics
Fashion brand English Eccentrics was keen to transform its showroom, housed in a characterful listed sorting office in North London, into a destination retail and art installation space.
In direct contrast to the vibrant colour palette of the products, Studio Mackereth introduced a neutral setting, which would be dominated by canvas. Working with a theatrical scenery company, a range of adaptable flaps and shelf pockets stitched into suspended panels, were designed to provide a flexible display system – a playful appropriation of traditional tent frame construction.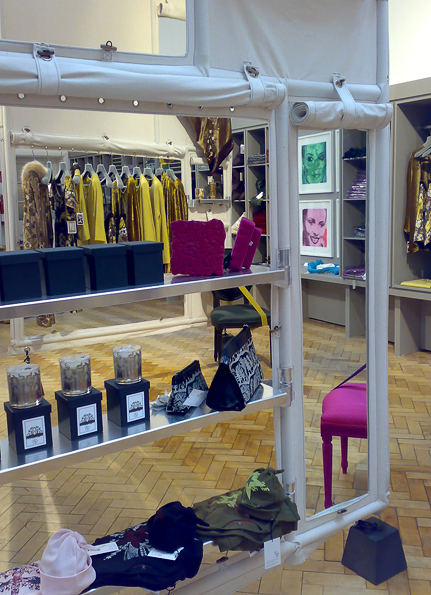 The architects have very successfully broken up a large imposing area into more intimate zones with hanging display panels that are versatile and charming.
Helen and Colin David, English Eccentrics
1/1