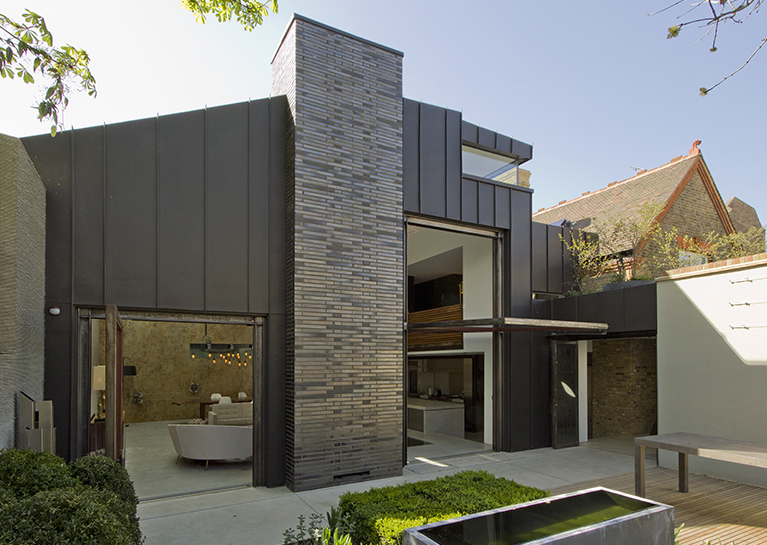 House, Little Venice
A discreet door in a sidewall off a quiet side street provides the entrance to this intriguing house dubbed 'The Thunderbird House'. Named as such due its huge, pivoting, hydraulic glass wall, which opens onto an enclosed garden. The unassuming Victorian brick coach house frontage was retained and restored, while the rest of the house was newly built in black zinc and glass. The contrasting architecture compliments its more traditional white stucco neighbours.
Inside there's a deliberate duality to the look and mood of the private and public areas of the house, which is highlighted by a concealed pivoting brick wall hidden within the engineering brickwork. Sleeping quarters are theatrical and dark, while a slab of structural glass in the floor of the main living space hints at an underground library and screening room below.
• Winner of The Daily Telegraph British Homes Awards 2011 Interior Design Category
• Finalist in the New London Awards 2011
• Finalist in the World Architecture News Interior Design Awards 2011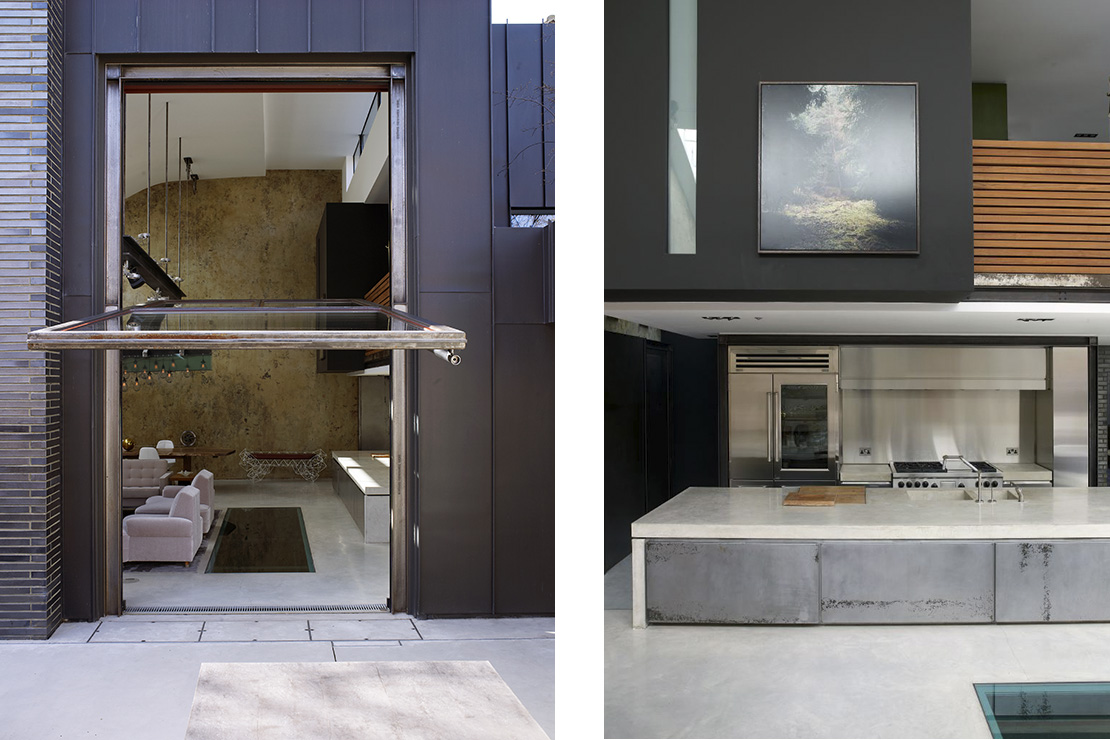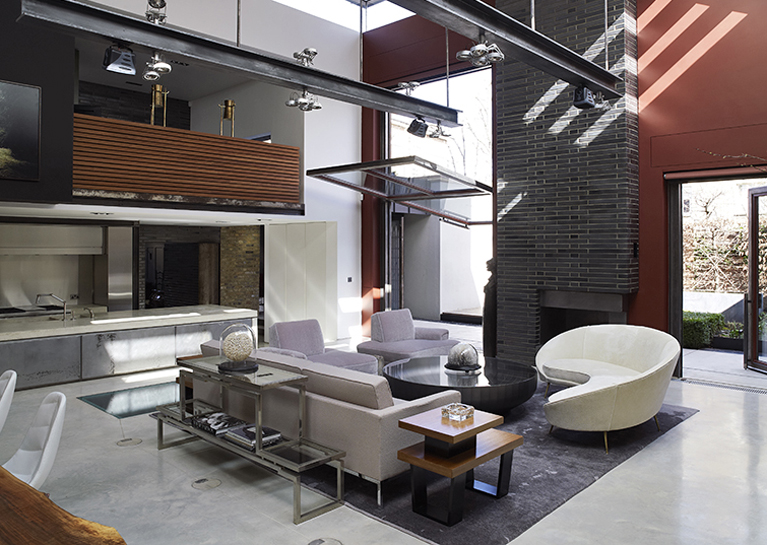 So much thought, intelligence and passion is here… it's so inventive and quite magical.
John Pawson CBE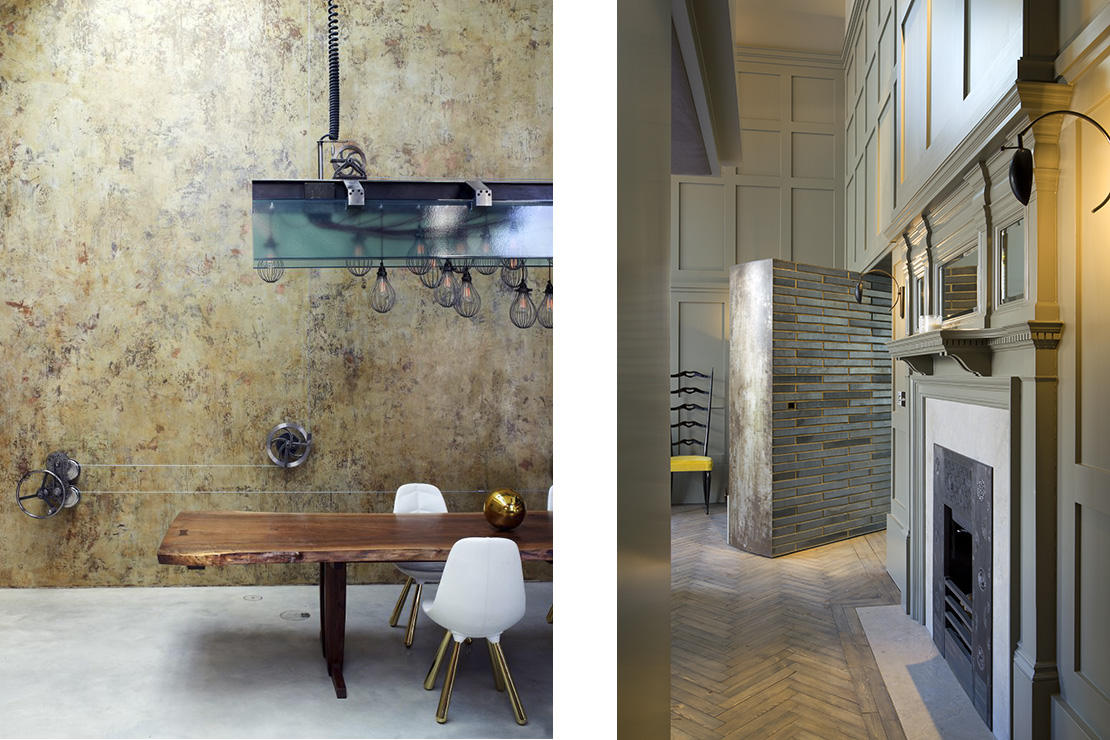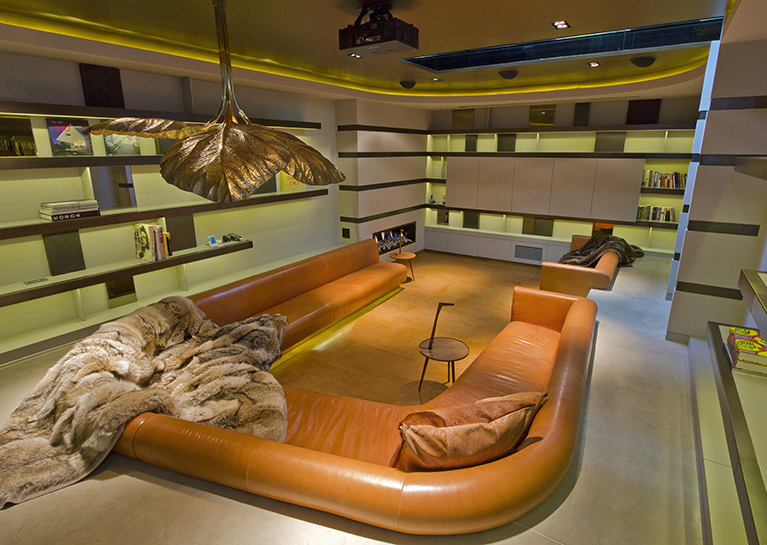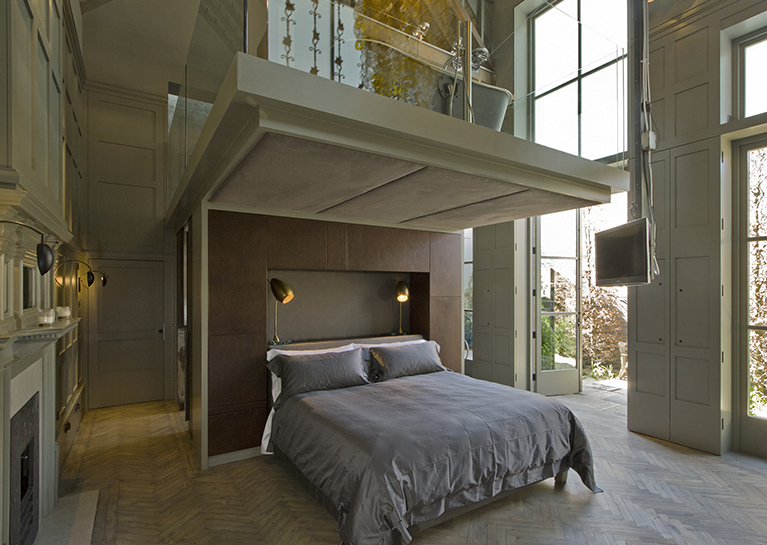 1/1