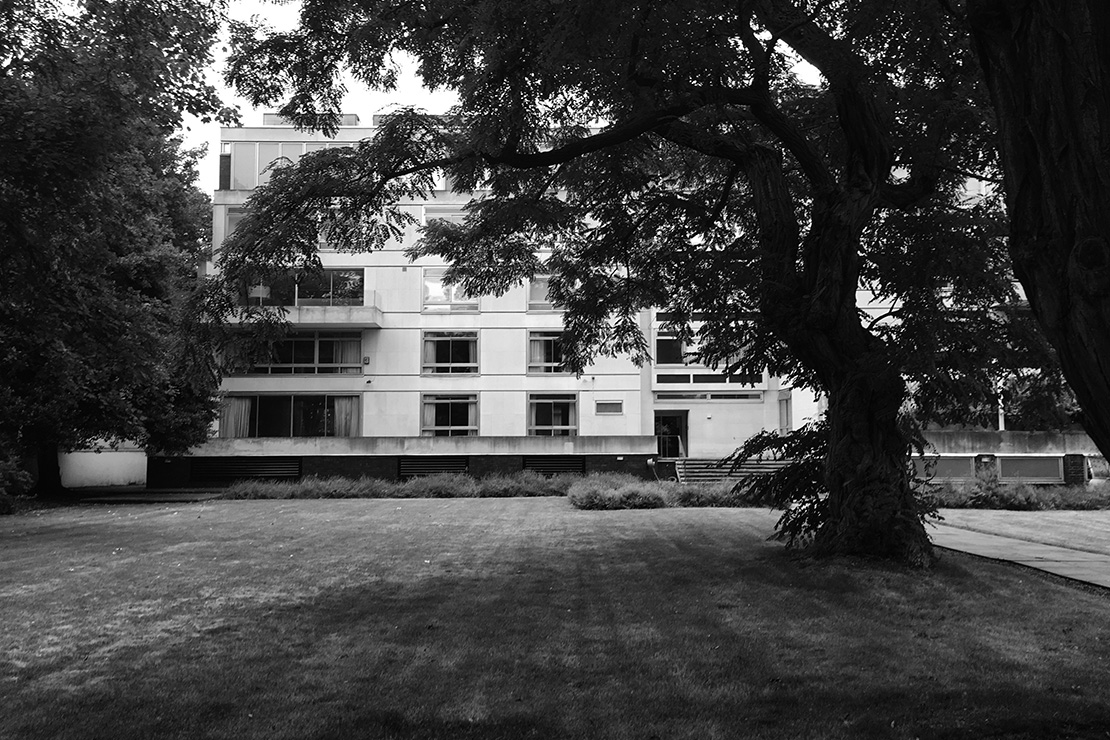 Apartment Building, Kensington
Set within a 1960s Richard Seifert apartment building in Kensington this 500 sqm residence extending over two floors has been adapted and fully refurbished for contemporary living whilst retaining and celebrating the spirit of its modernist origins.
As one of five flats in the building, each with its own separate quarters for a chauffeur as originally designed, the layout of the apartment has been reworked to provide new glimpses across its entire length that allow for a more fluid interconnection of the spaces. This new arrangement ensures that rooms are bathed in natural light and panoramic garden views are integral to the living spaces. There is a particular emphasis on tactile materials in this project and its rich material palette includes leather floors, concealed travertine doors, polished plaster and curved sliding walls of fluted walnut. A section of the original floor slab was removed to allow for a new double height entrance hall with a feature staircase that has a recessed handrail carved from solid travertine.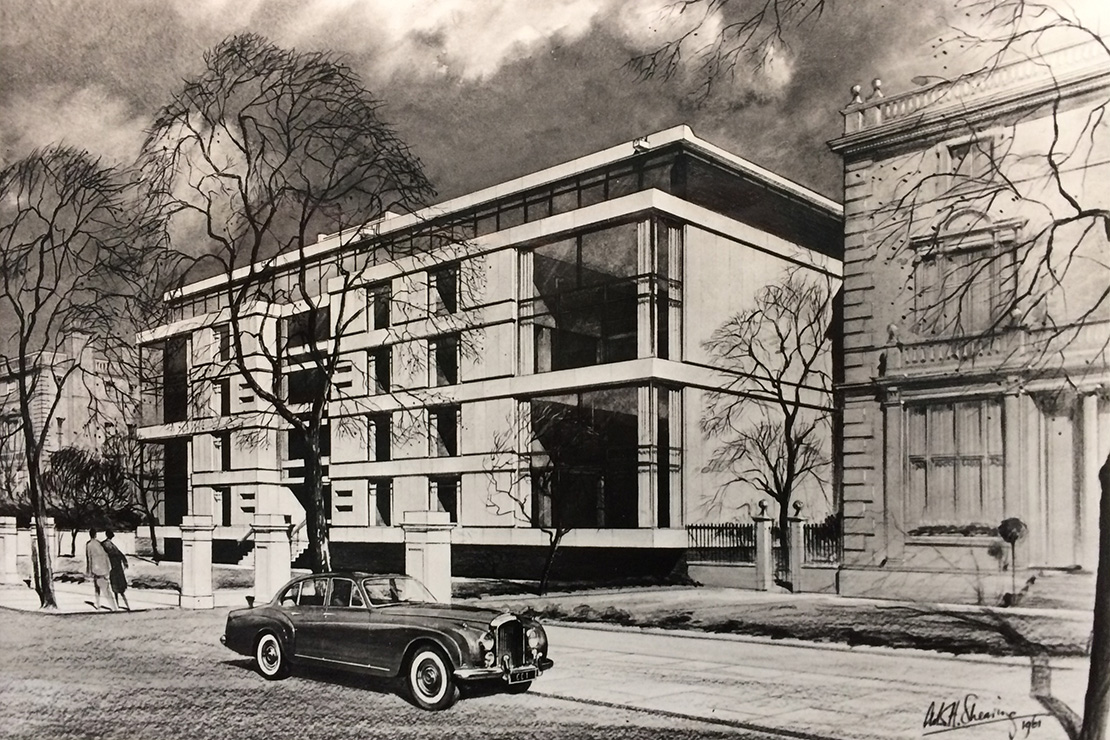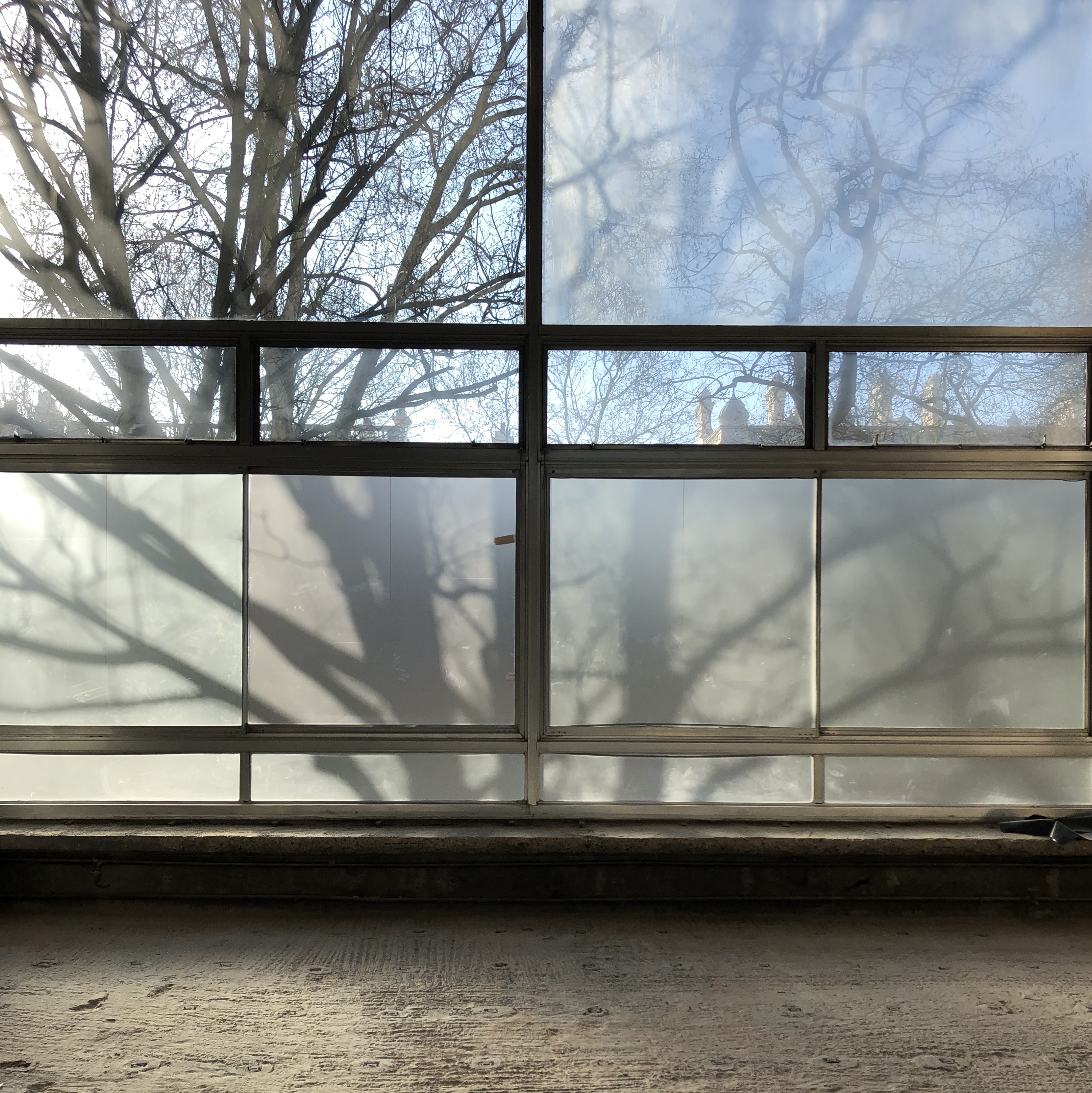 1/1