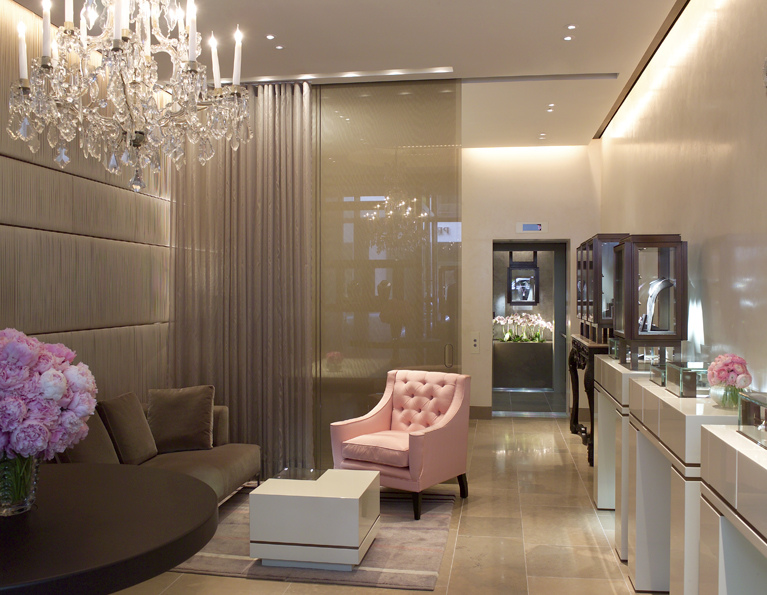 Leviev
"The new Leviev salon in London's Bond Street takes the jewellery world onto an entirely new level, both in terms of the rare and valuable diamonds it showcases, and the elegance and modernity of the salon itself. The shop design is the most perfect expression of today's new understated, low-key luxury; welcoming and relaxed, yet immediately conjuring up an atmosphere of intense connoisseurship with an emphasis on exquisite materials and fine details."
Vivienne Becker, Vanity Fair
Charged with designing the luxury jeweller's first flagship store in London's Old Bond Street, the team was keen to step away from conventional glass boxes on pedestals surrounded by sales desks.
Instead the mood is that of an elegant Mayfair town house where display cases have been integrated into bespoke domestic-style furniture. A polished plaster wall and limestone floor contrast with soft pleated silk and delicate chiffon on the opposite walls. Additional stores based on our design concept have since opened in New York, Singapore, Moscow and Dubai.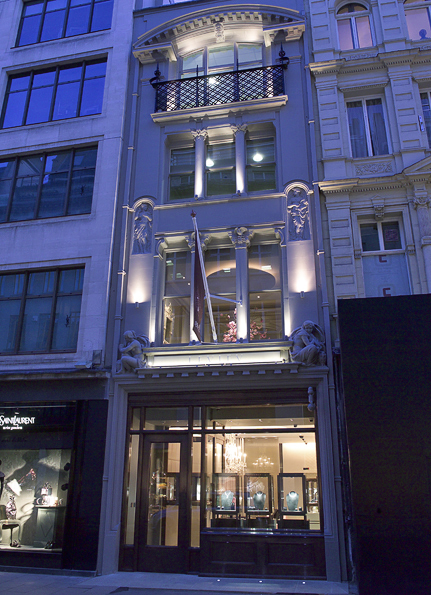 The shop design is the most perfect expression of today's new understated, low-key luxury.
Vivienne Becker, Vanity Fair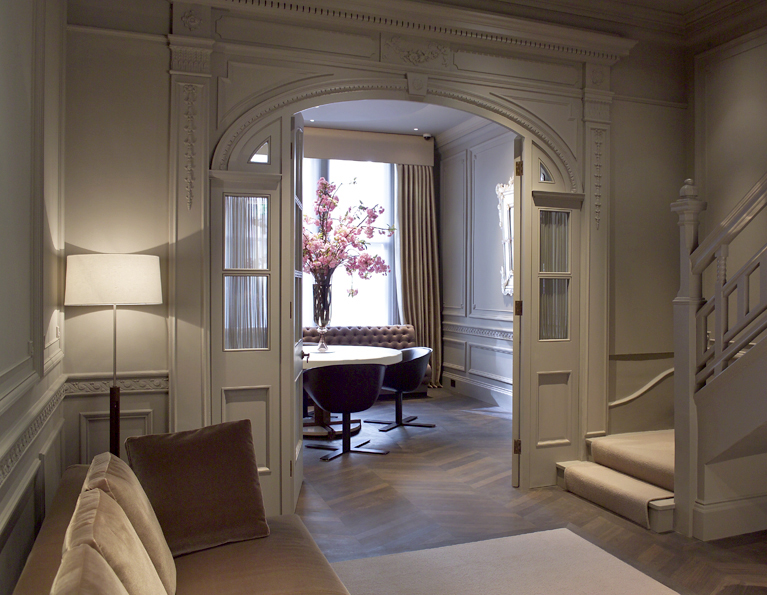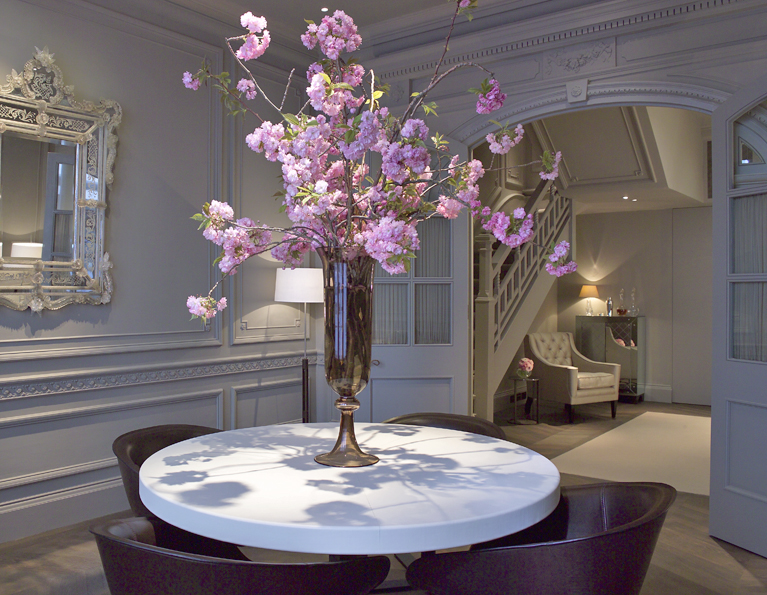 1/1