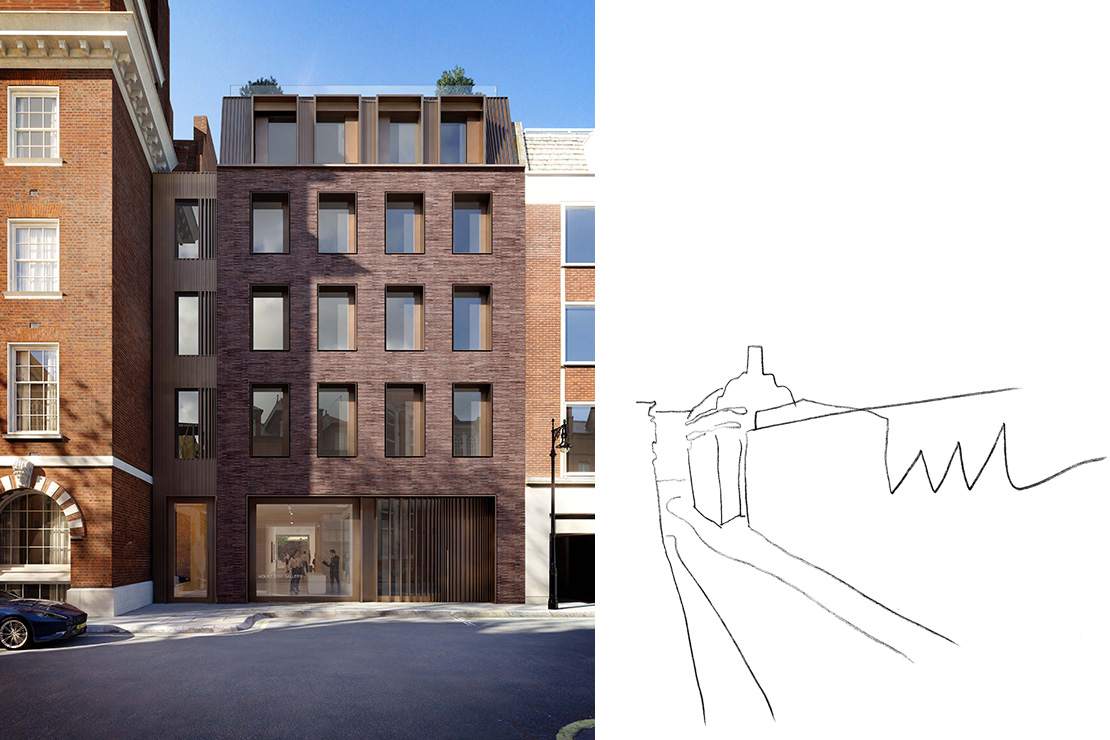 Gallery and Apartment Building
Studio Mackereth were appointed to design a new-build art gallery and apartment building on a narrow but deep plot opposite the Connaught Hotel in old Mayfair in the heart of The Grosvenor Estate. The gallery extends to 736 sq m and is set over 3 floors, the residential element comprises 810 sqm comprised of four apartments with terraces arranged to the south side of the site.
This contemporary building has been carefully integrated into the streetscape using a striking palette limited to just two materials, the matt texture of dark handmade bricks is set against the lustre of patinated bronze for an elegant simplicity. Careful spacing and sizing of vertical bronze fins on the facades creates a subtle optical effect where the straight lines are perceived instead as gentle curves. This motif, which takes its inspiration from the work of op artists including Victor Vasarely and Bridget Riley, has been carried through into the interior of the building where it reappears in timber walls and hidden cabinetry.
An origami-like folded bronze roof, enclosing the ground floor at the rear of the site, articulates the gallery as a pavilion in a walled garden thus separating it from the apartment block to the front. Steep pitching angles to the roof mean that no supporting columns are needed in the galleries, allowing for large volumes of uninterrupted floor space making it ideal for large art installations.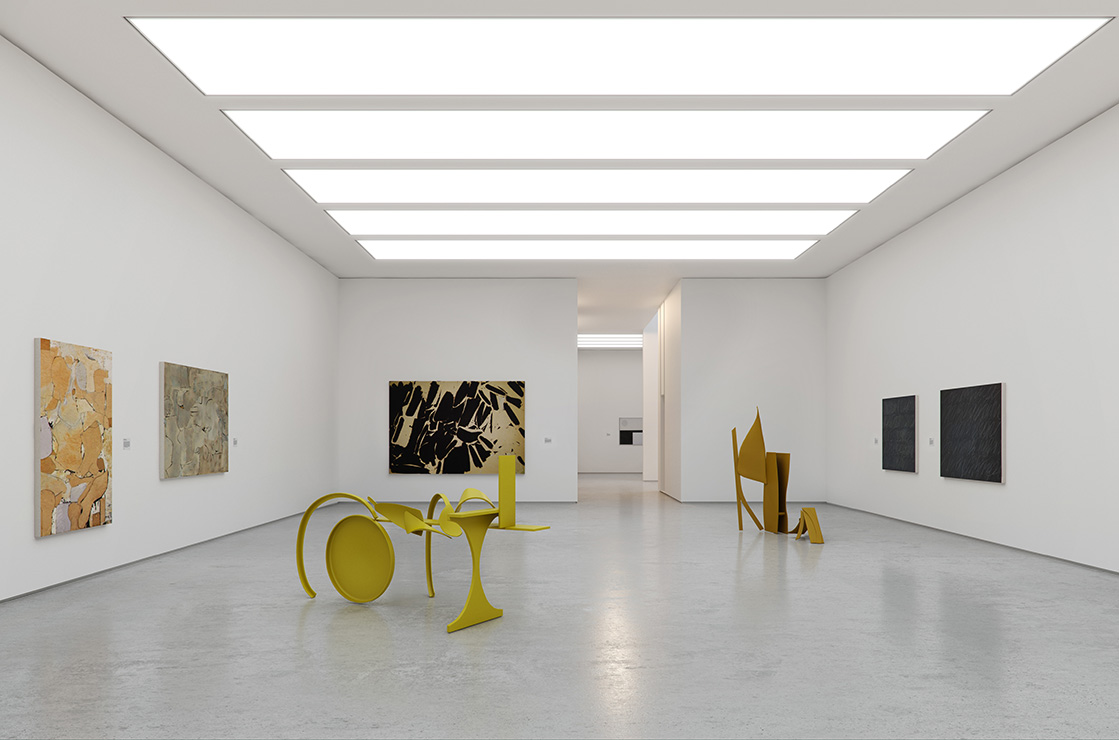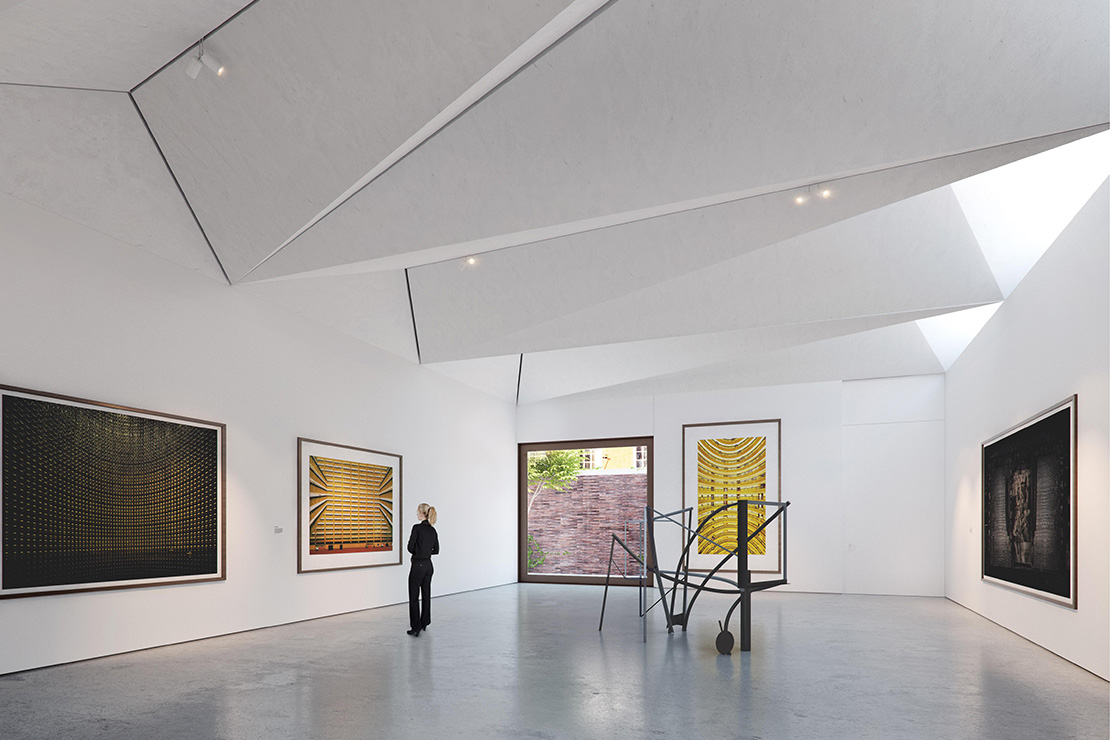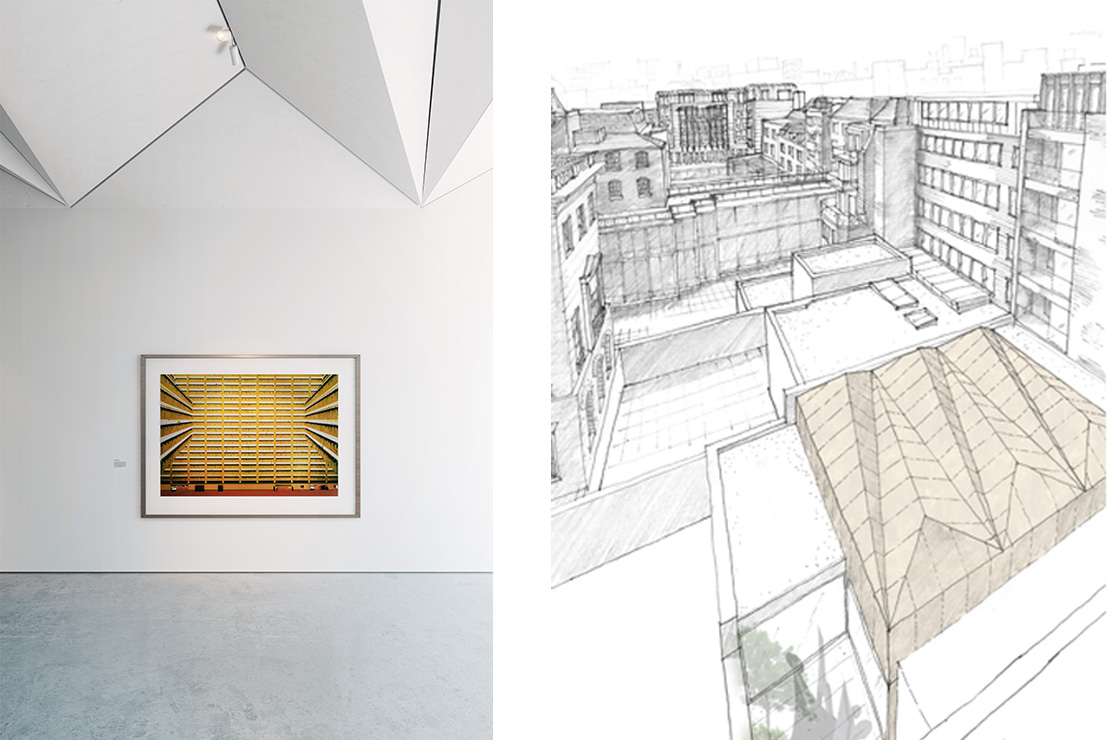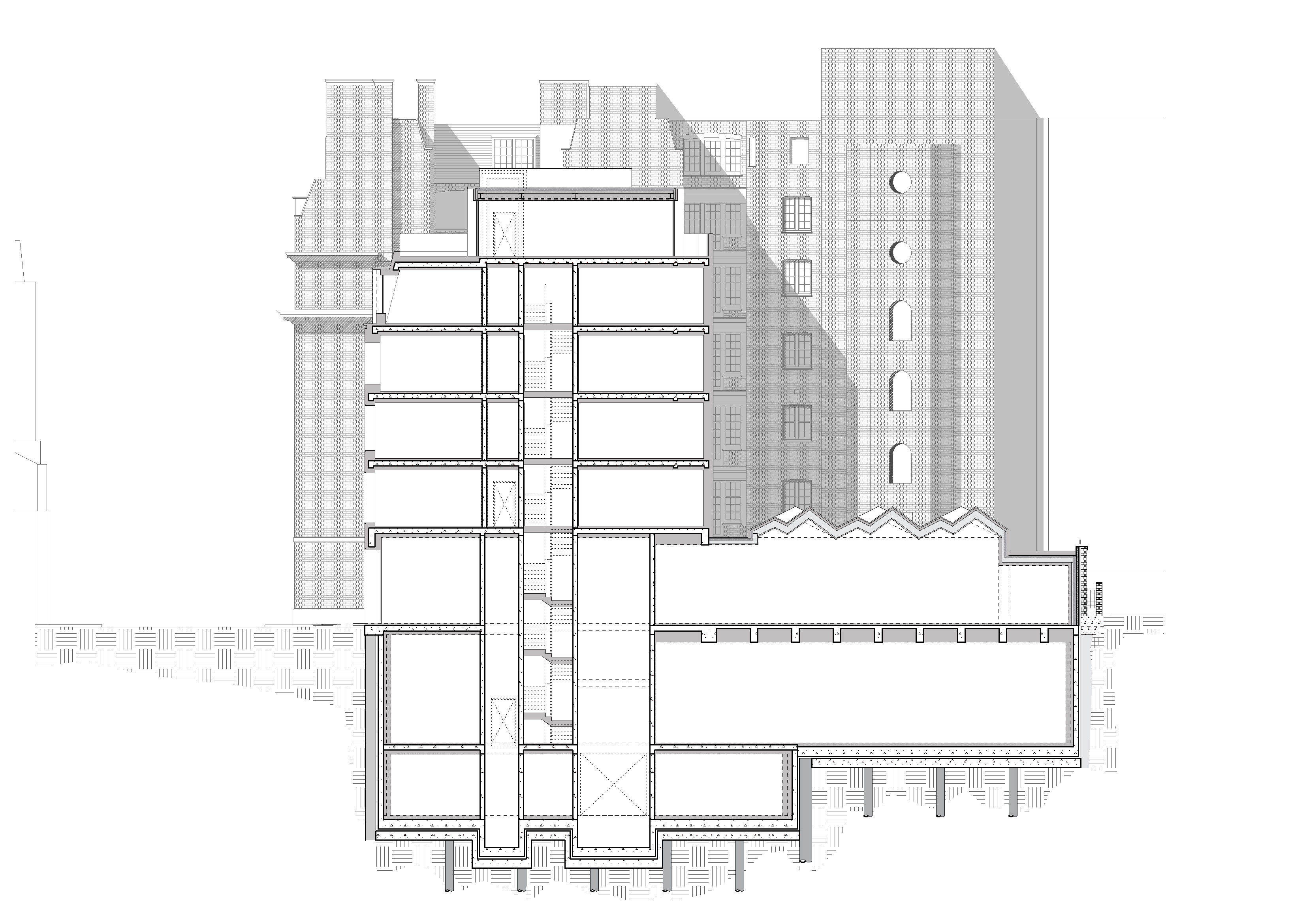 1/1