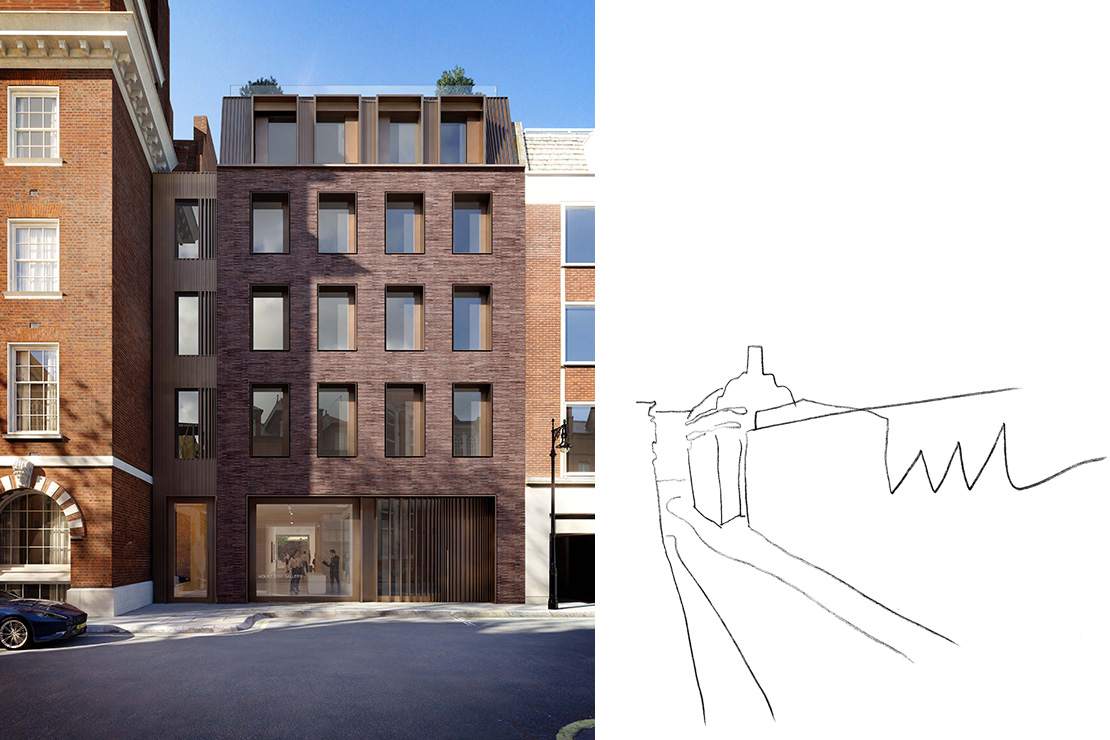 Gallery and Apartment Building
On the plot of a former residence, extending over three floors with a large private garden, Studio Mackereth has been appointed to design a new art gallery with an apartment building above it, opposite the Connaught Hotel in Mayfair.
The contemporary building, which is currently under construction, features a minimal palette of two materials combining the matt texture of dark red handmade bricks with the lustre of patinated bronze for an elegant simplicity. A textural effect of vertical fins on bronze creates a subtle optical effect and takes its inspiration from acclaimed British artist Bridget Riley's work entitled, 'The Stripe' painting.
The origami-like folded roof of the gallery includes natural clerestory light from the east. Its pitching angles mean that no supporting columns are needed in the galleries, which enables there to be large volumes of uninterrupted floor space.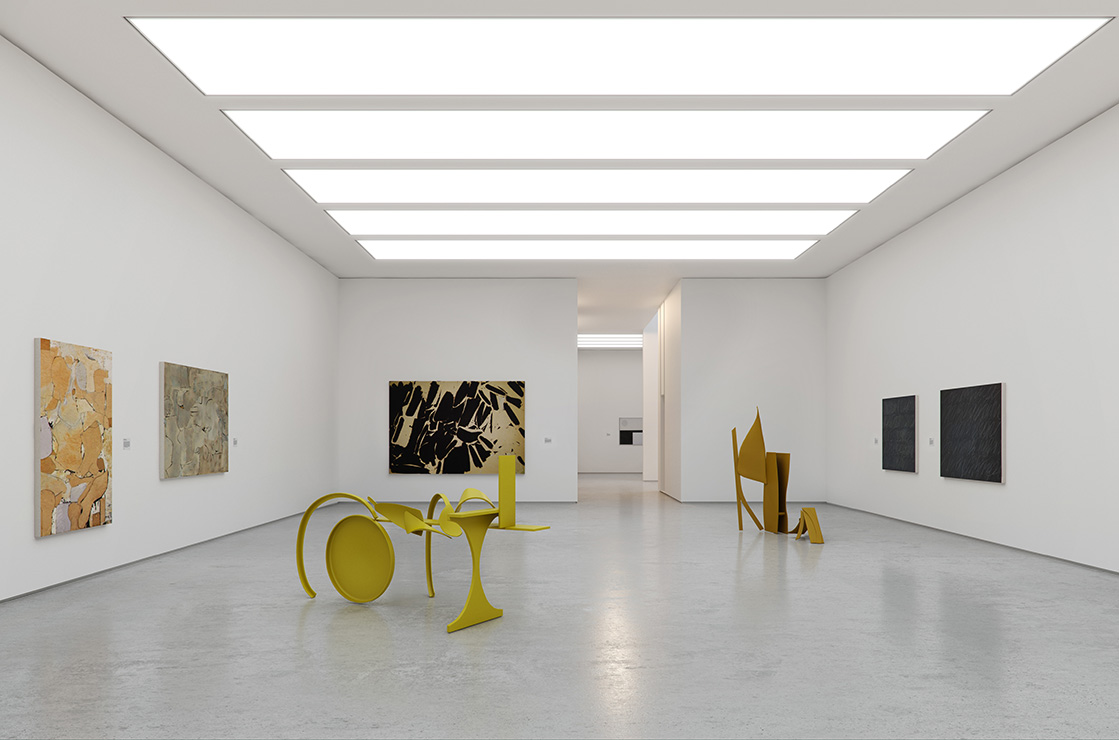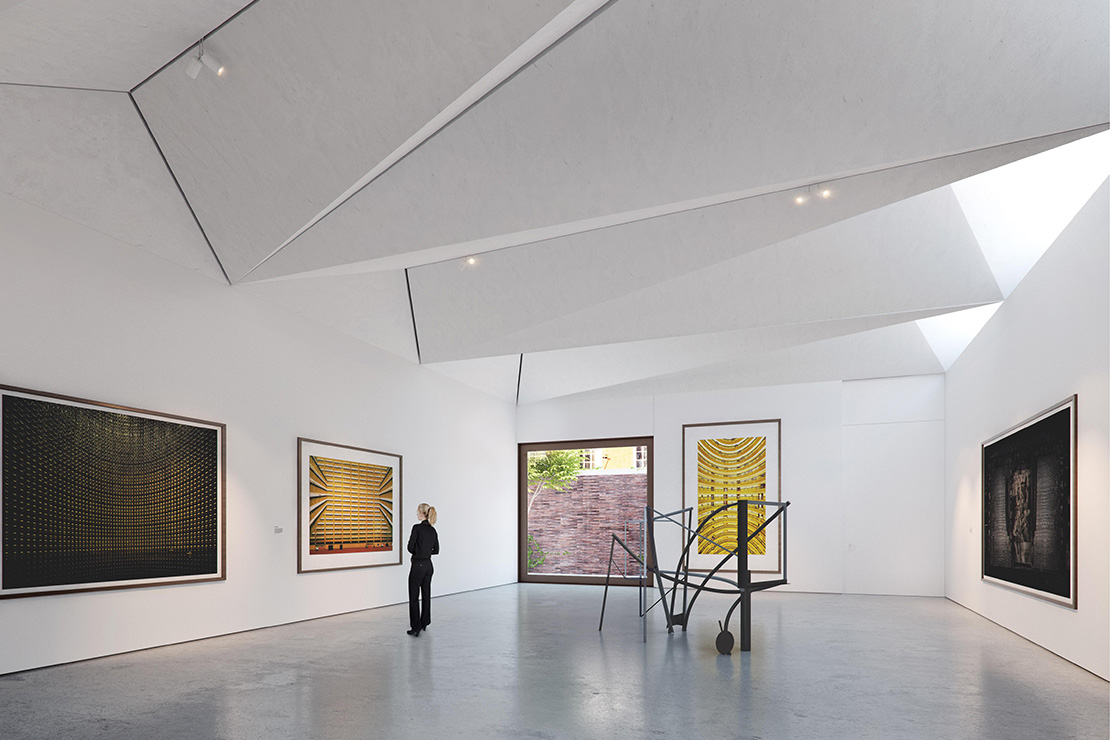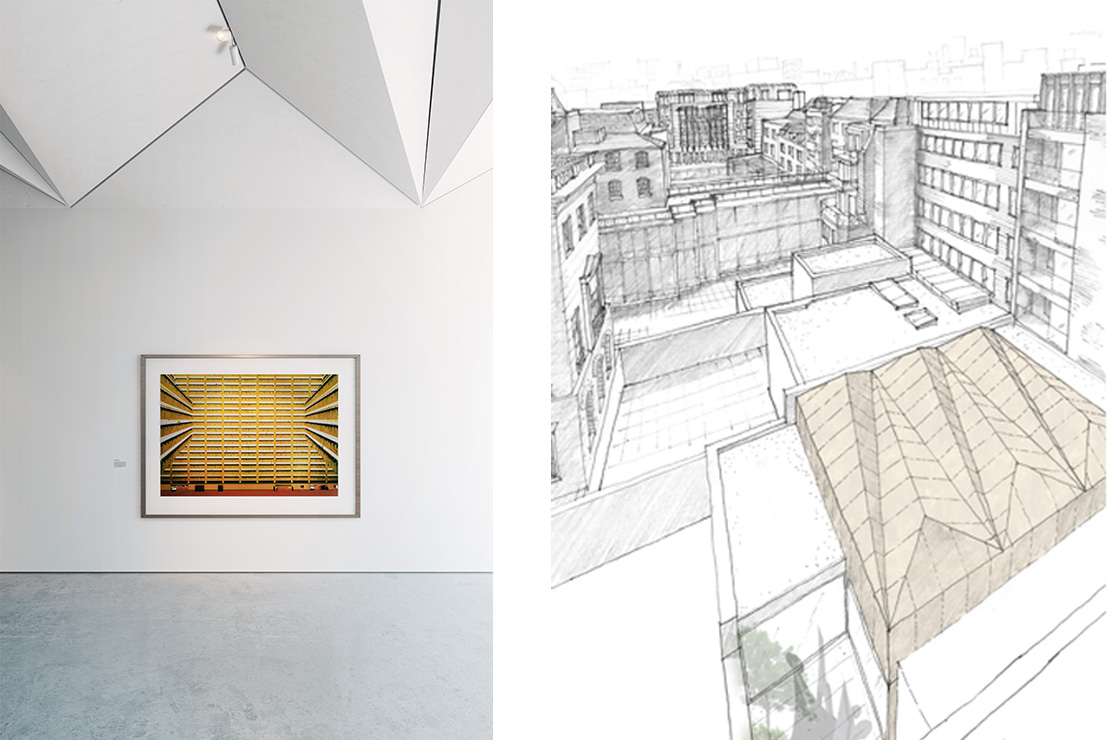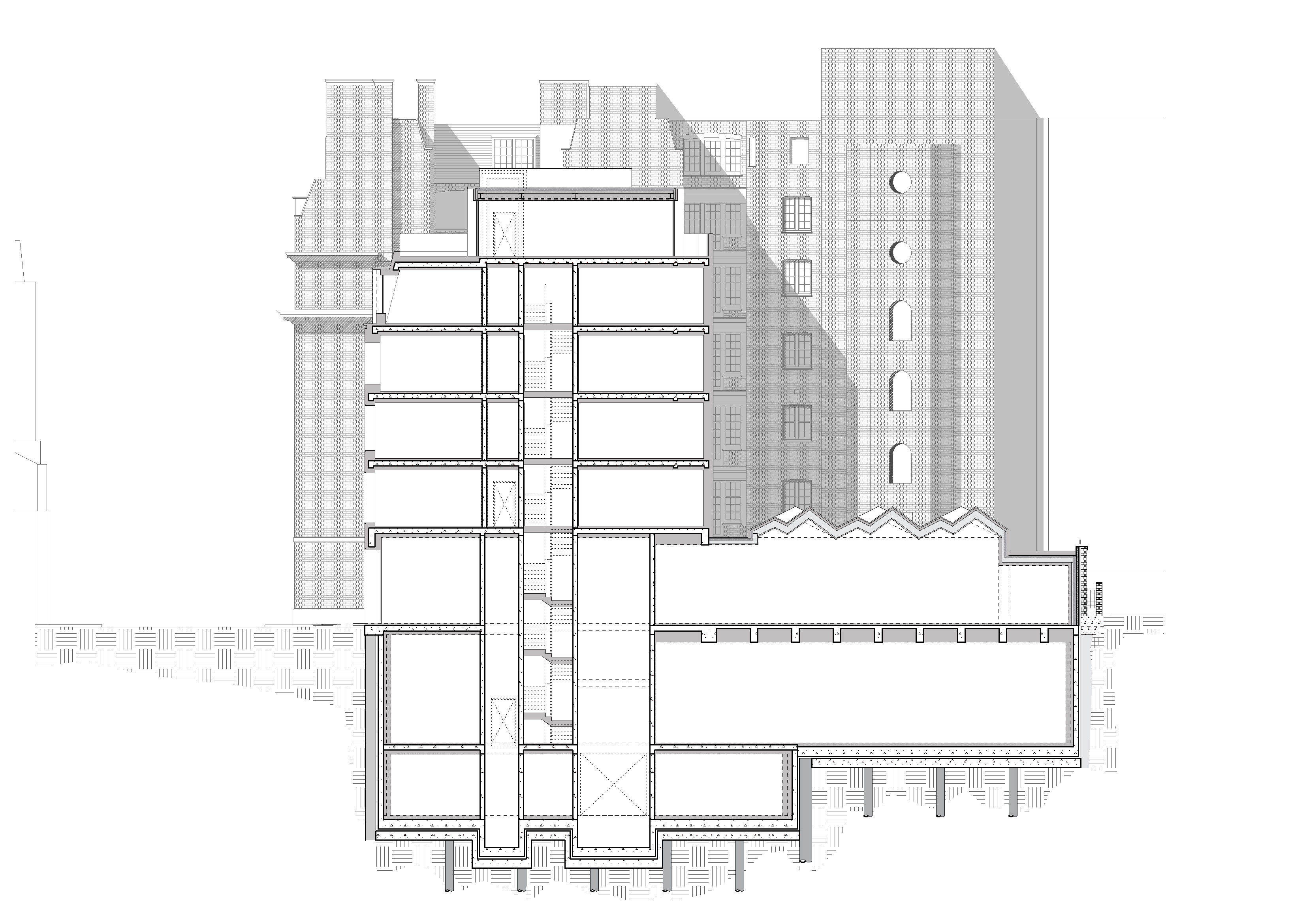 1/1