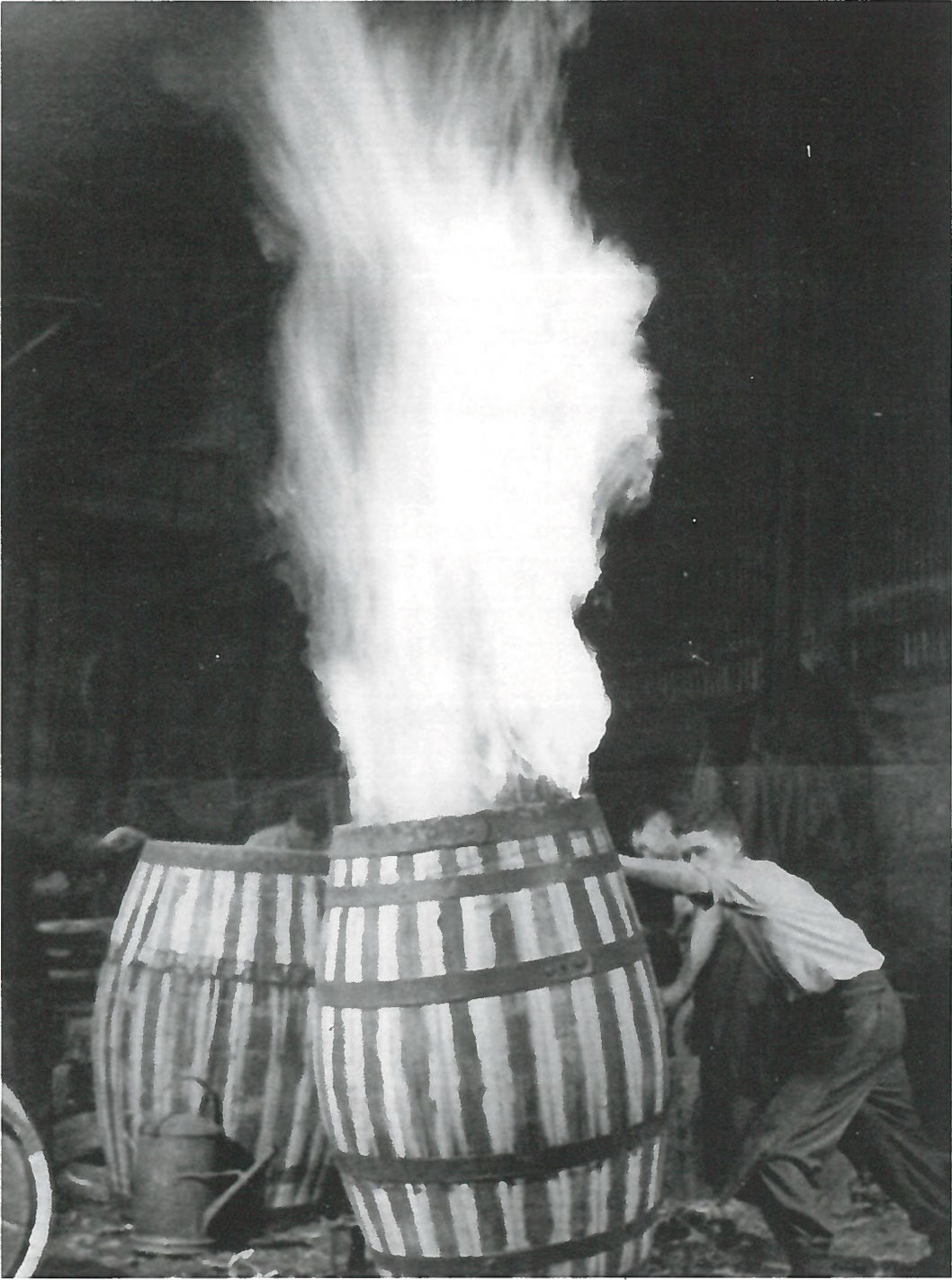 The Royal Salute Vault
The iconic Scotch whisky brand, Royal Salute commissioned Studio Mackereth to create a flagship showroom and VIP salon in Seoul to showcase the brand and tell its story.
Building on our previous projects for the brand, which includes Neolithic Bar for the Wallpaper* Handmade exhibition in Milan in 2015 and The Age Collection plinths made from 8000-year-old oak, our aim was to create a unique experience for this luxury brand. The goal was to abstractly embody both the regal values and timeless tradition of whisky making, combined with British craftsmanship and an avant-garde spirit. Inspired by the form and materiality of smooth porcelain in which their whisky is bottled, we shipped original charred staves from whisky barrels from Scotland to Korea then used them to clad walls with a dramatically contrasting surface of rough black wood against smooth white porcelain.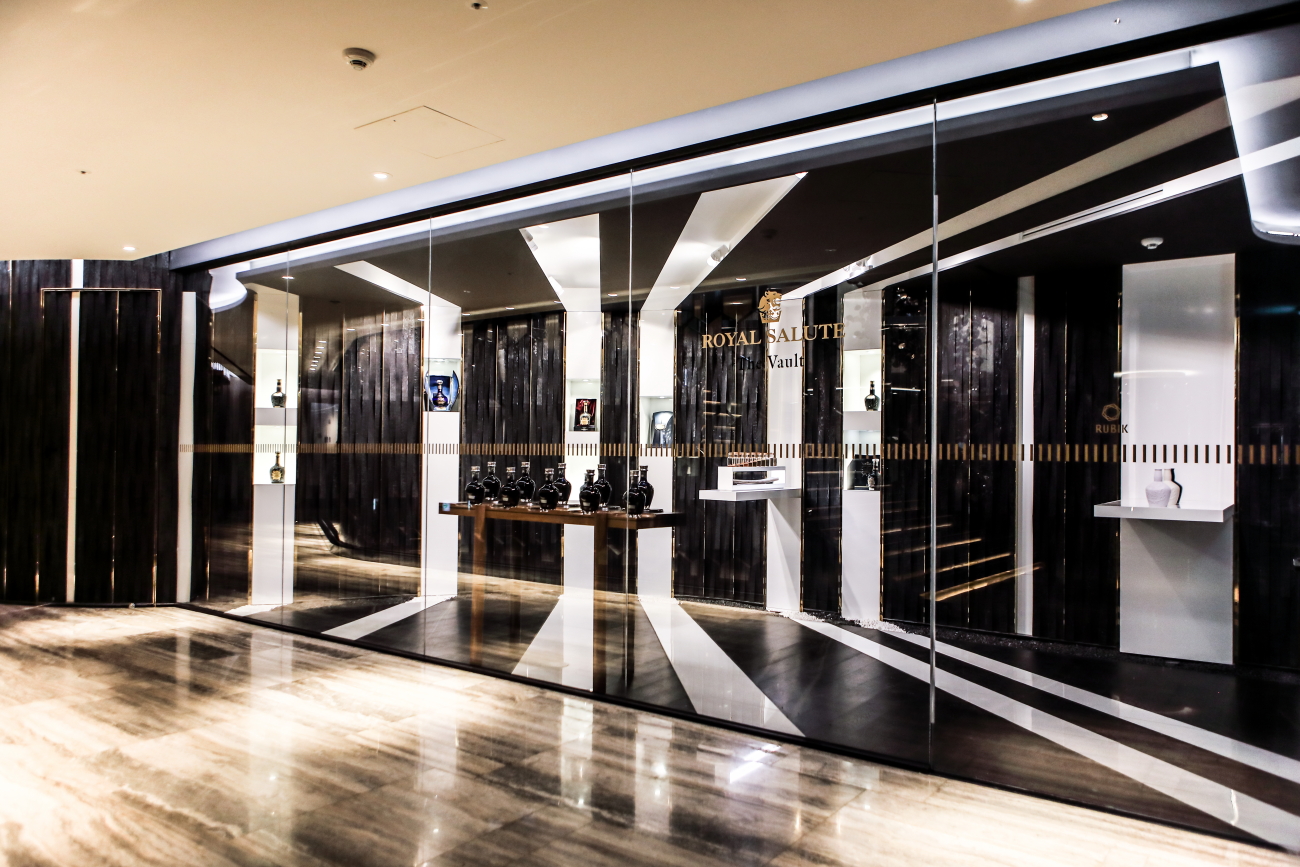 Sally is incredibly creative and inspiring – there's nothing superficial or meaningless in her work.
Olive Hong, Brand Director, Pernod Ricard, Korea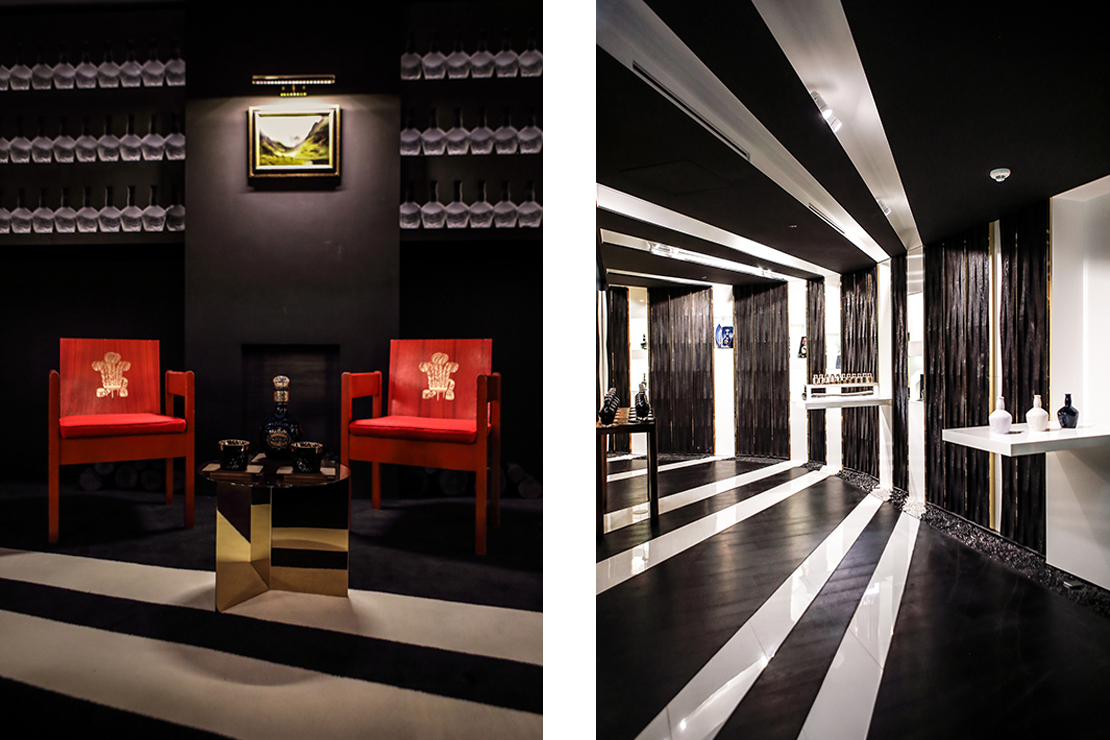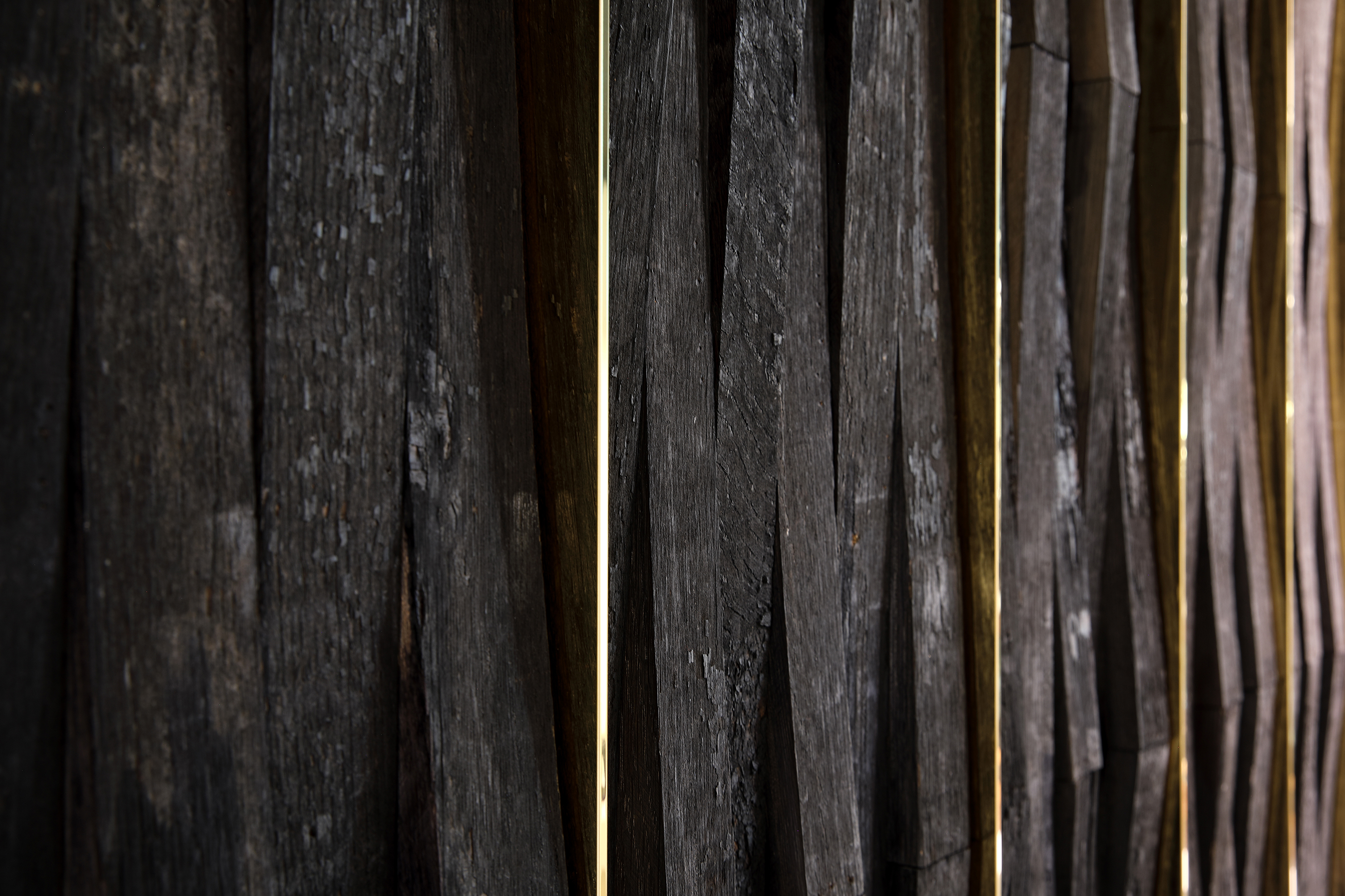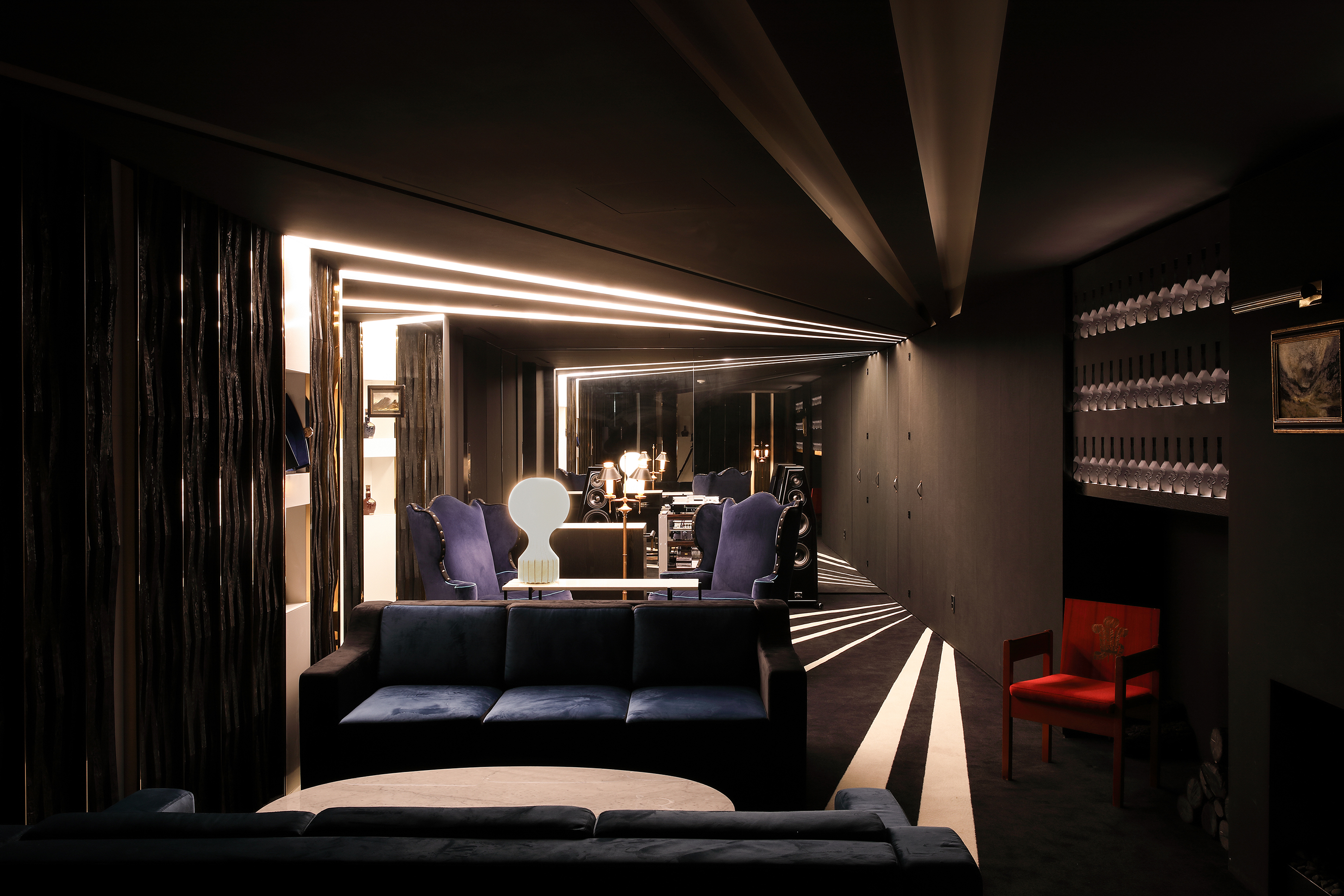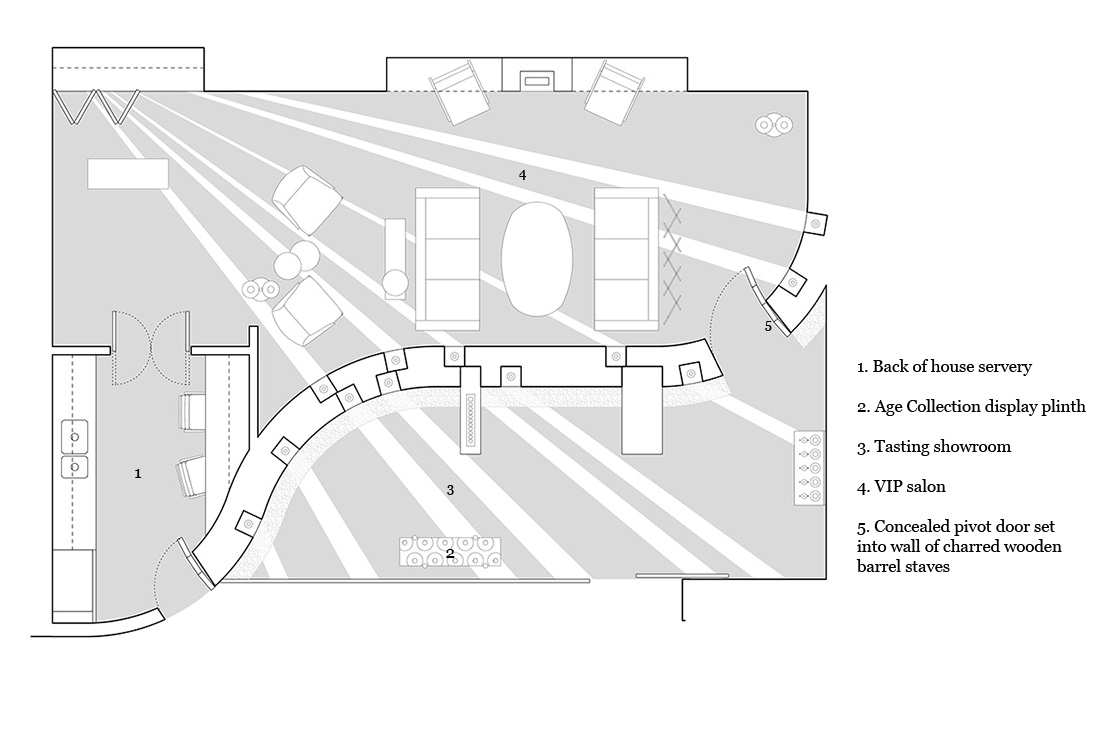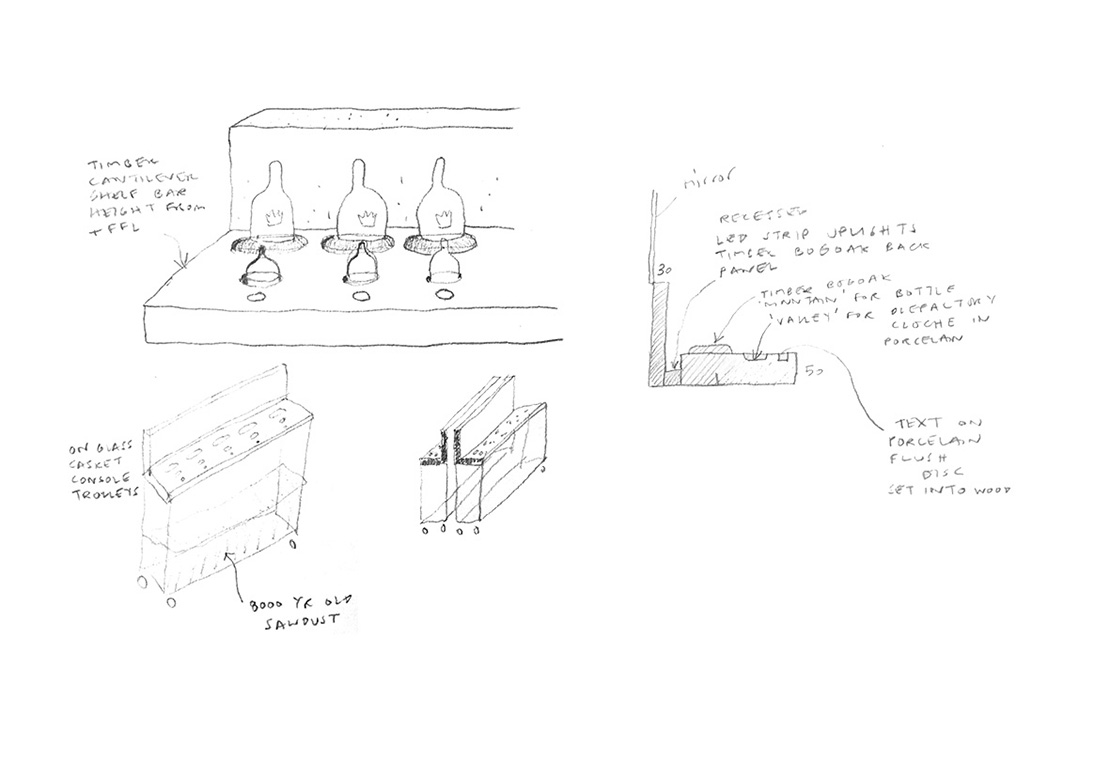 1/1