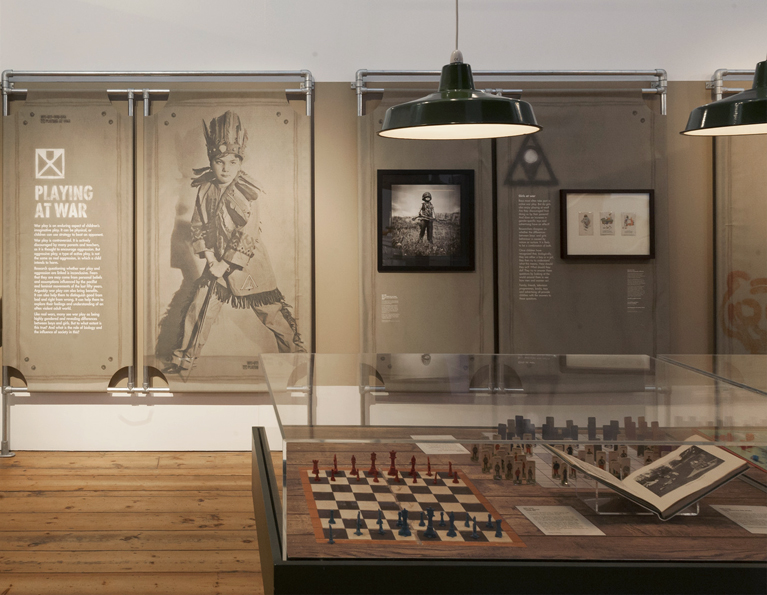 War Games Exhibition
Working with curators at the V&A Museum of Childhood the team designed a national touring exhibition entitled War Games, a show for adults and young children exploring the role of warfare in children's play from 1800 to the present day.
Showcasing over 100 objects, the exhibition provided an opportunity for visitors to investigate how toys recreate and represent war, and to ask them to consider why children enjoy playing war games.
The studio created four thematic sections: Playing at War, On the Battlefield, Reality to Fantasy and Secret Weapons. Interactive displays were designed to encourage children to dress up, play at espionage and engage in activities that encourage learning, while photography, film and games all contributed to a diverse and stimulating experience.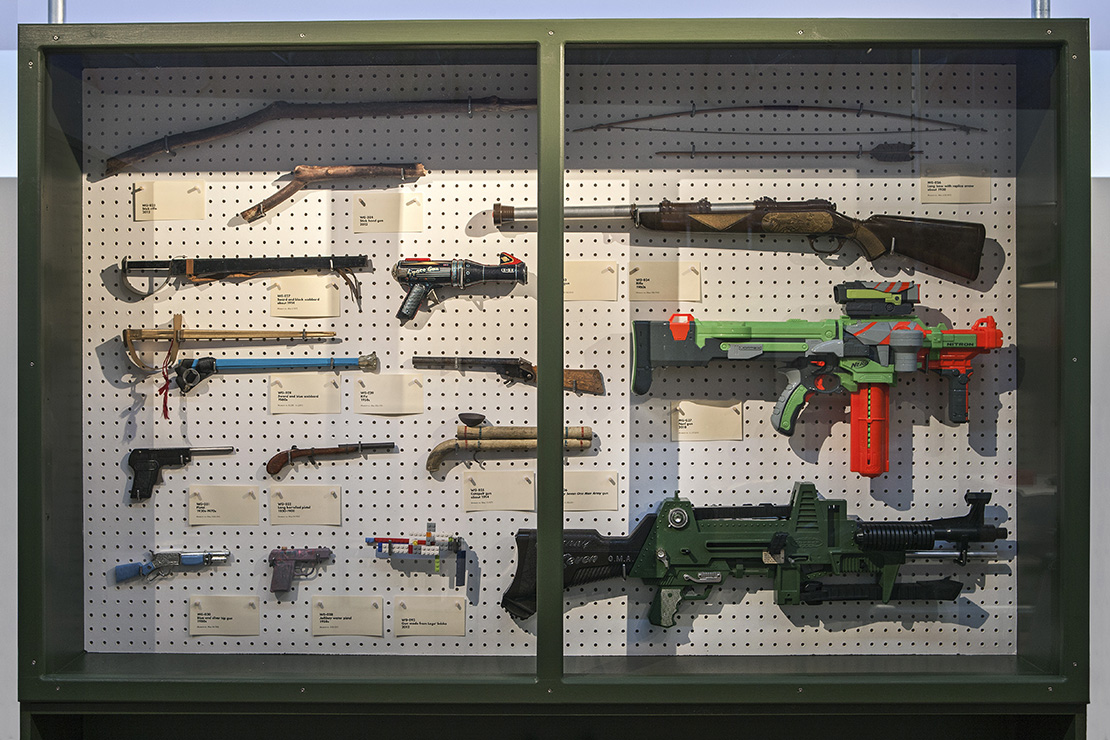 The exhibition proved to be one of the most popular, thought provoking and critically acclaimed at the Museum in the last decade.
Stephen Nicholls, former Senior Exhibitions Manager, V&A Museum of Childhood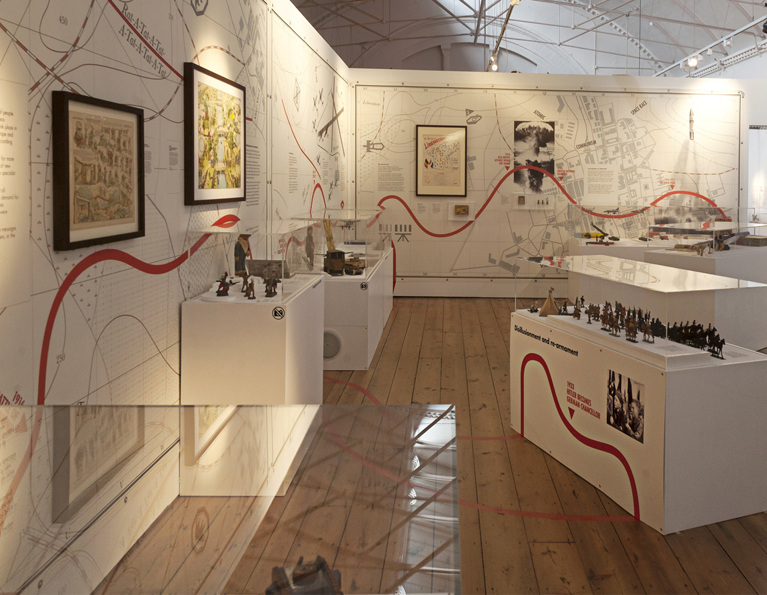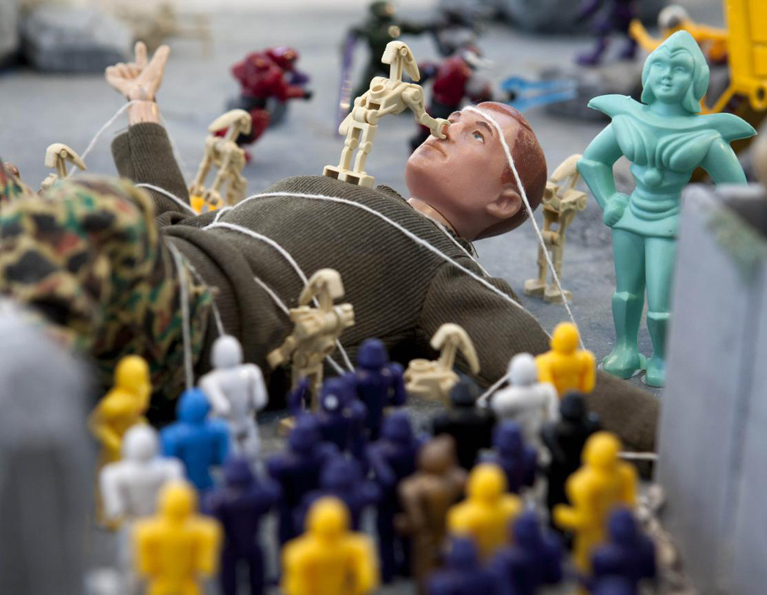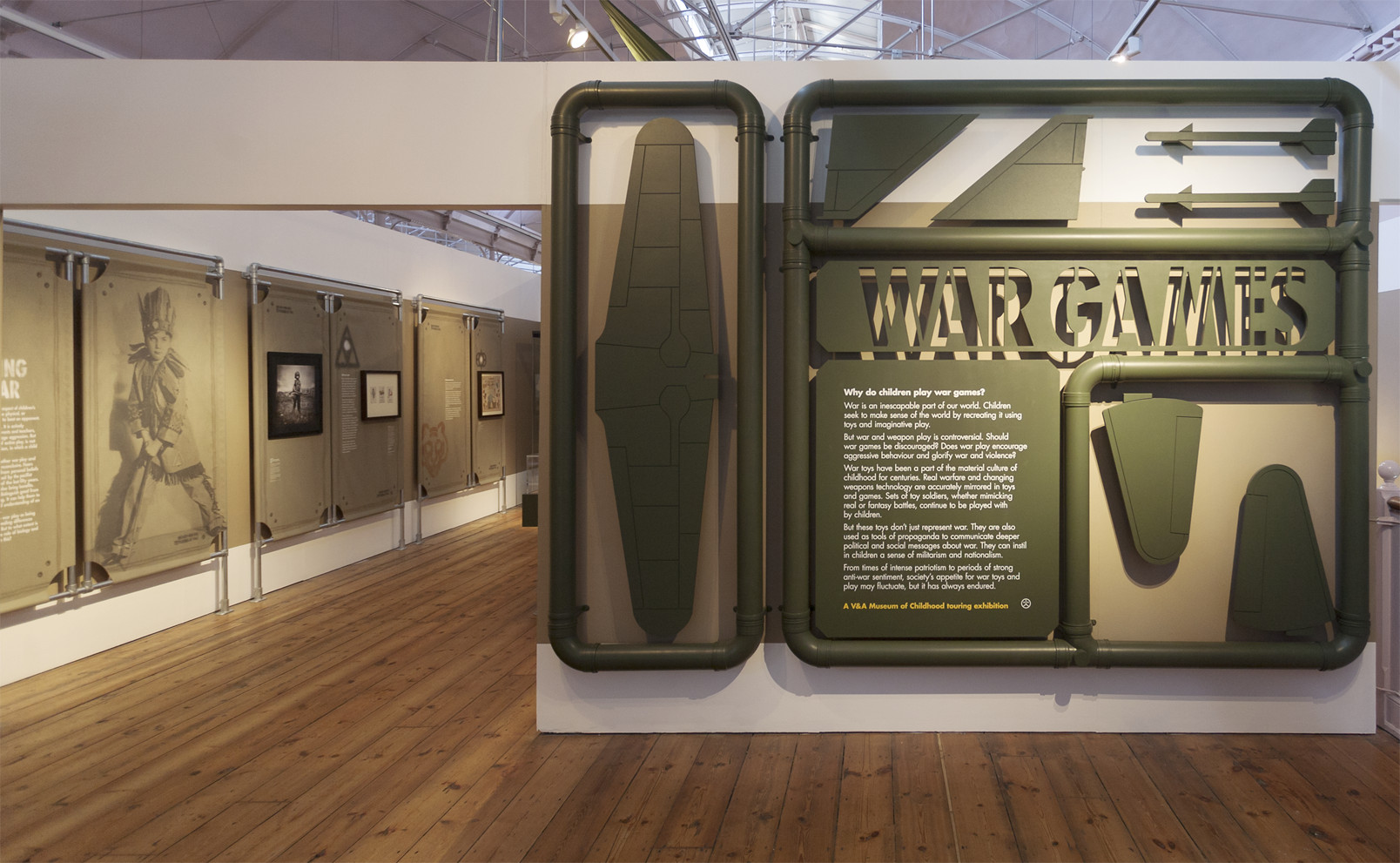 1/1