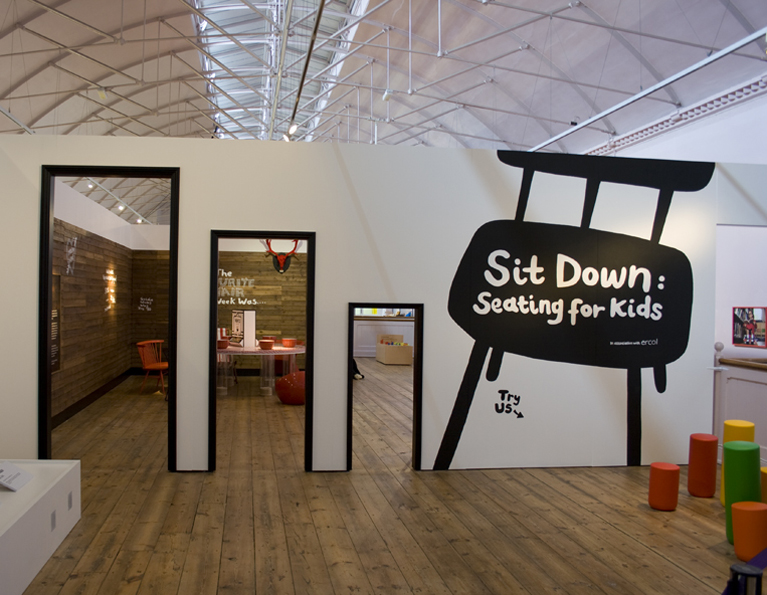 Sit Down Exhibition
The studio designed the Sit Down exhibition at the V&A Museum of Childhood in London, which also toured the country, examining the evolution of chair design for children, mostly during the 20th century.
Featuring more than 70 types of seating, from rocking horses to stern deportment chairs, designs from Charles Eames, Vitra and El Ultimo Grito, and even a Modernist high chair by Dutch architect, Gerrit Rietveld, Studio Mackereth created a design narrative, which traced the story of The Three Bears fairytale.
Visitors entered the show through small, medium or large doors that lead into a bear's cottage where they could vote for their favourite chair using spoons in porridge bowls displayed on an interactive dinner table.
The exhibition concluded with a timeline of children's seating from 1600 to present day contemporary recycled chairs. Visitors were also able to make their own Ercol chair (an Ercol chair 'arch' was on display in the main entrance to the Museum).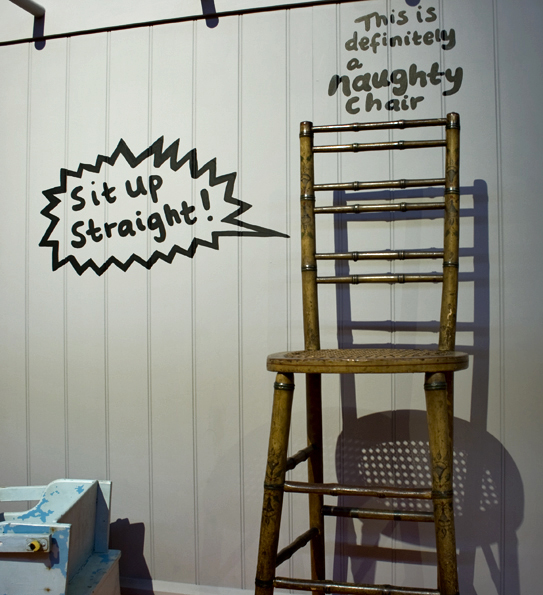 Their creative vision and flair brought the exhibition vividly to life in unexpected ways making it visually enticing, playful and engaging.
Stephen Nicholls, former Senior Exhibitions Manager, V&A Museum of Childhood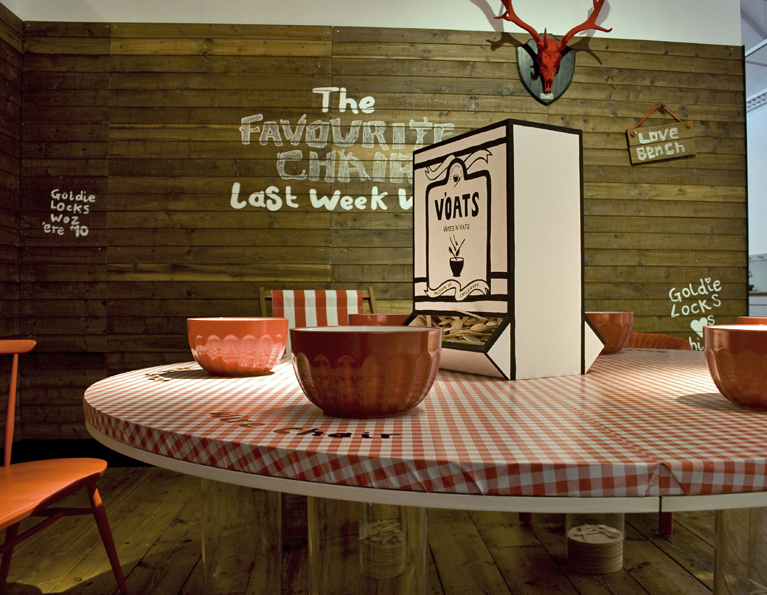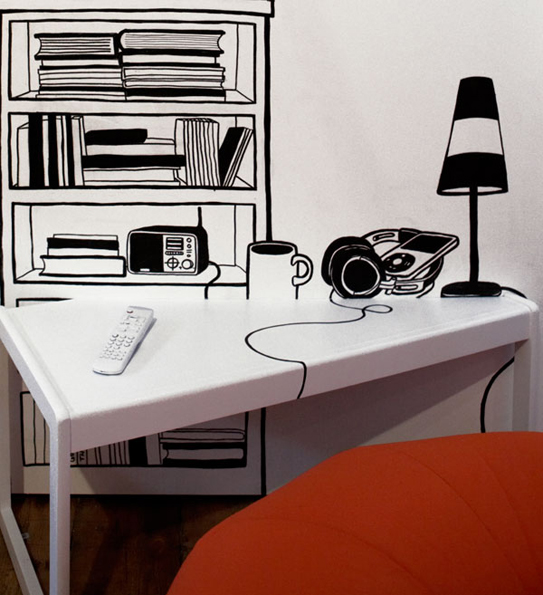 1/1