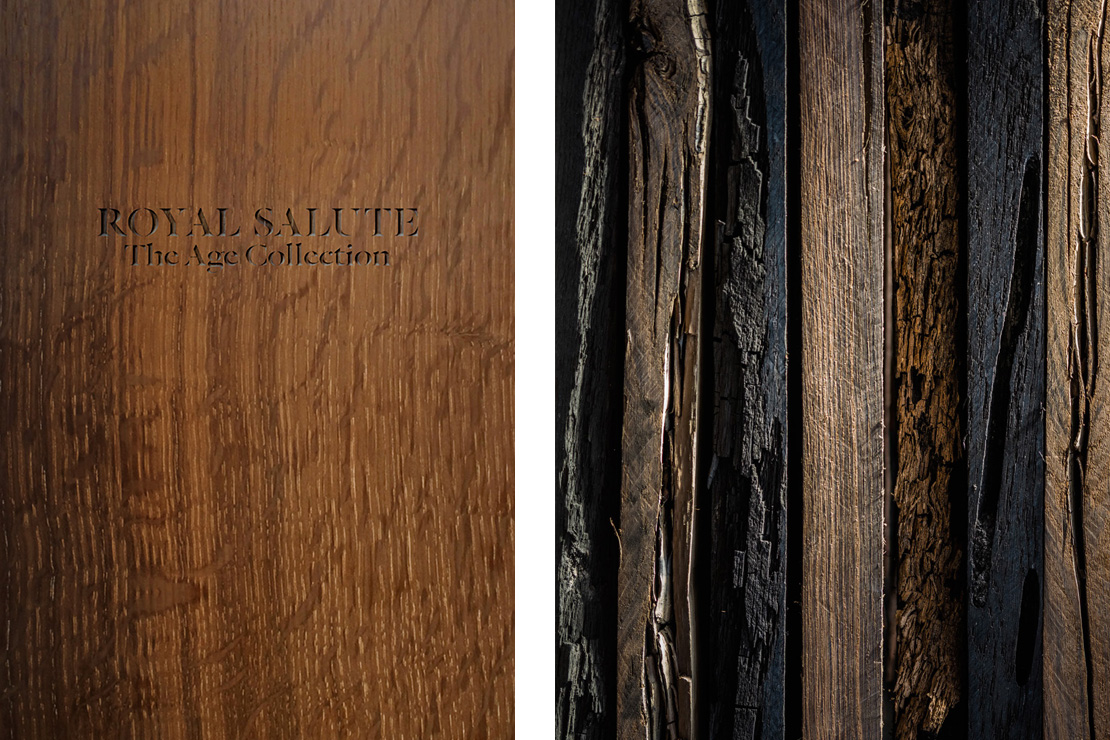 The Age Collection
To accompany The Age Collection, a rare, handcrafted, limited edition set of Royal Salute whisky blends available for collectors. Studio Mackereth designed a bespoke wooden presentation plinth carved from rare 8000-year-old oak.
Having previously collaborated with Royal Salute to create the Neolithic bar, which has been touring the world since its debut in Milan in 2015, both the bar and plinth are crafted from this hard-to-find material, which is formed when oak trees become buried in waterlogged soil for thousands of years. Its shade denotes its age – the darker it is, the older it is. And just as Royal Salute whisky is matured slowly in oak barrels, this naturally preserved material available in very limited quantities, is the perfect way to highlight the craft of the whisky blends.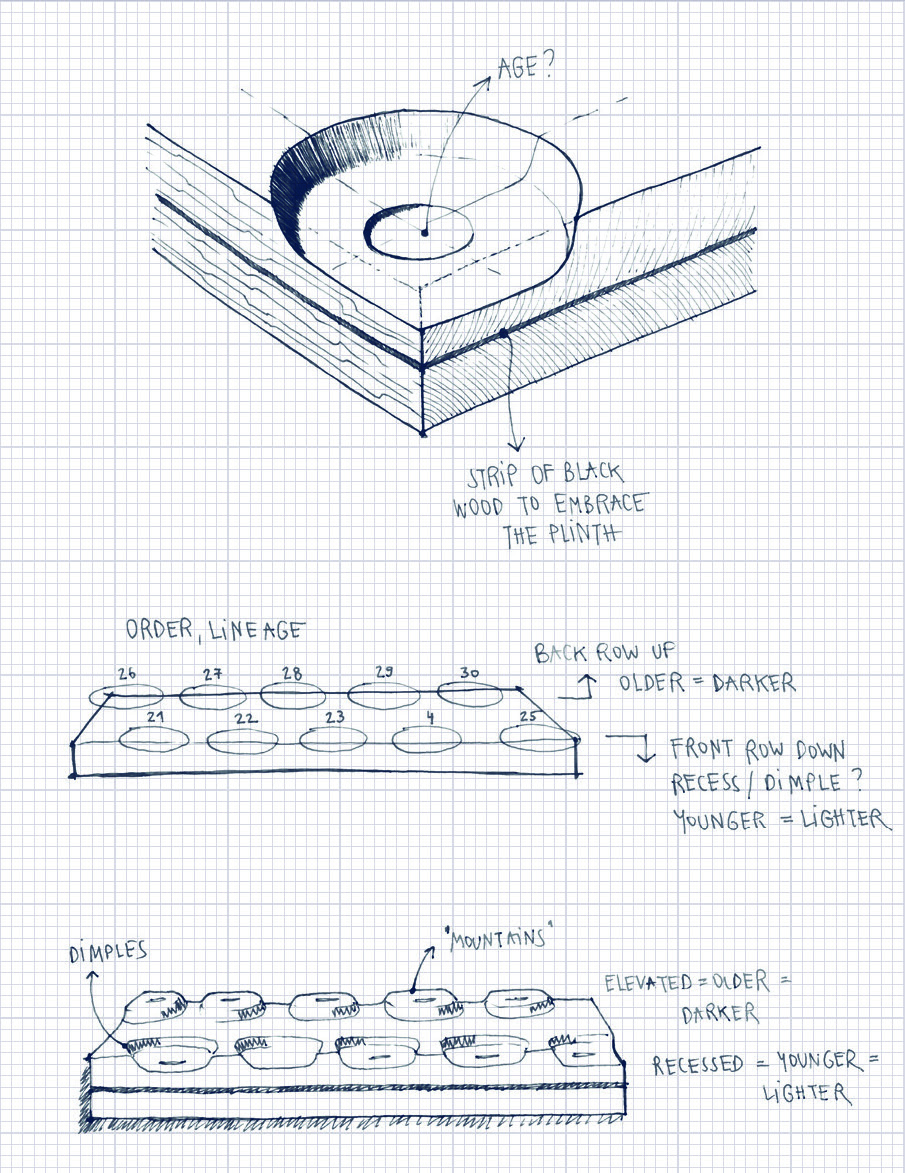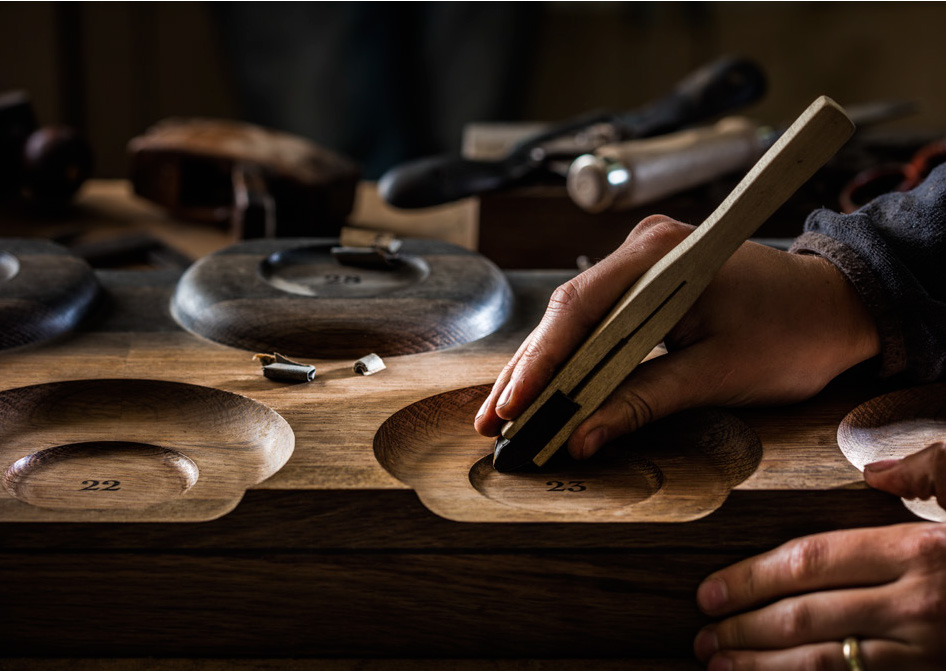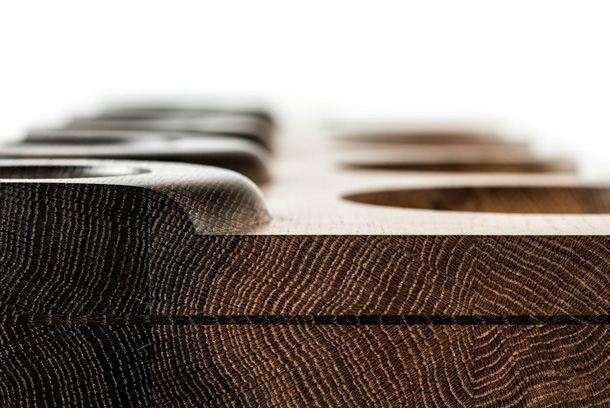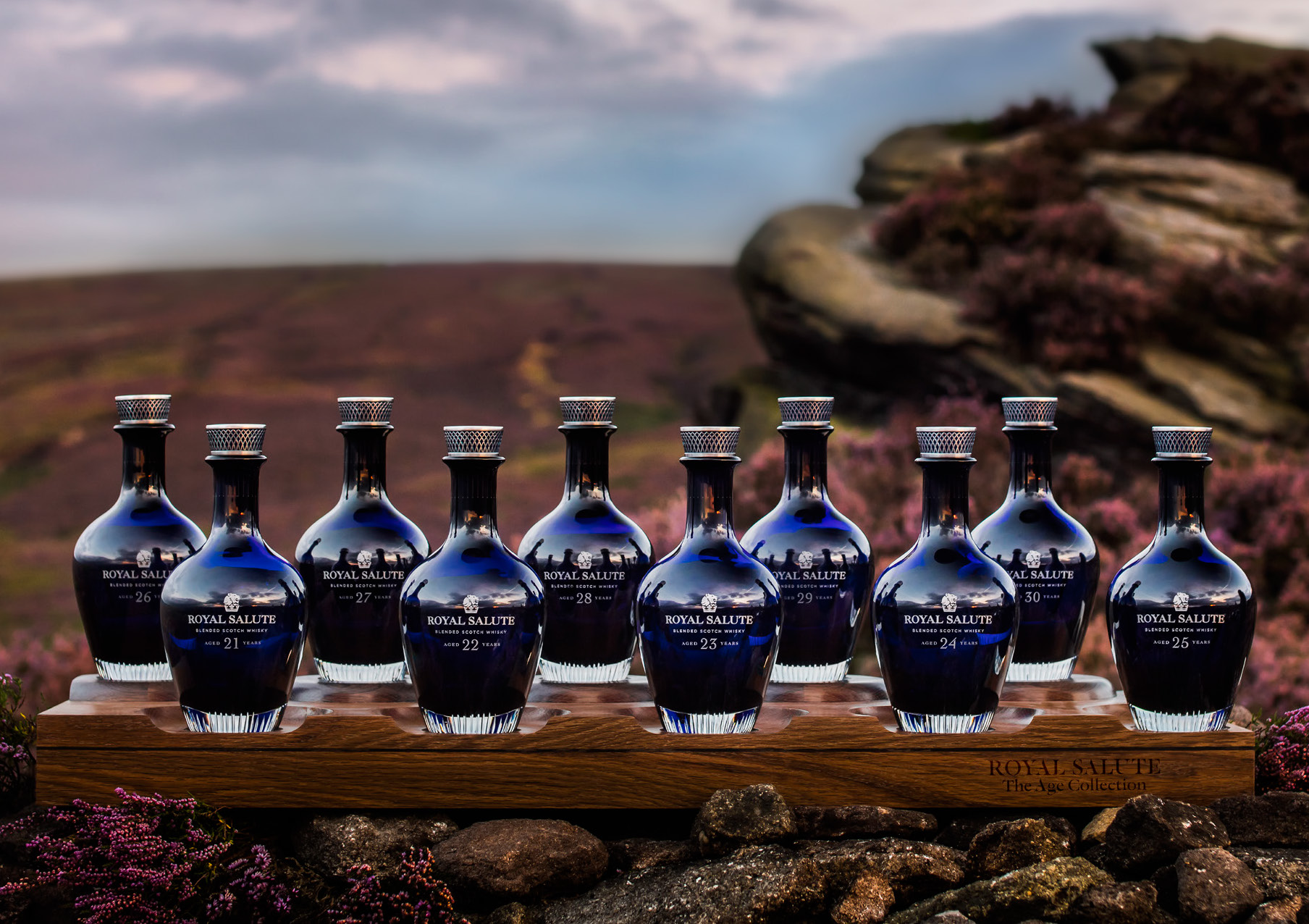 When the tree that provided this fell into a passing river, the North Sea was dry land, the Sahara was a lush, cattle-grazing pasture and the ancient Egyptians farming the Nile Delta.
Stephen Armstrong, Journalist
1/1