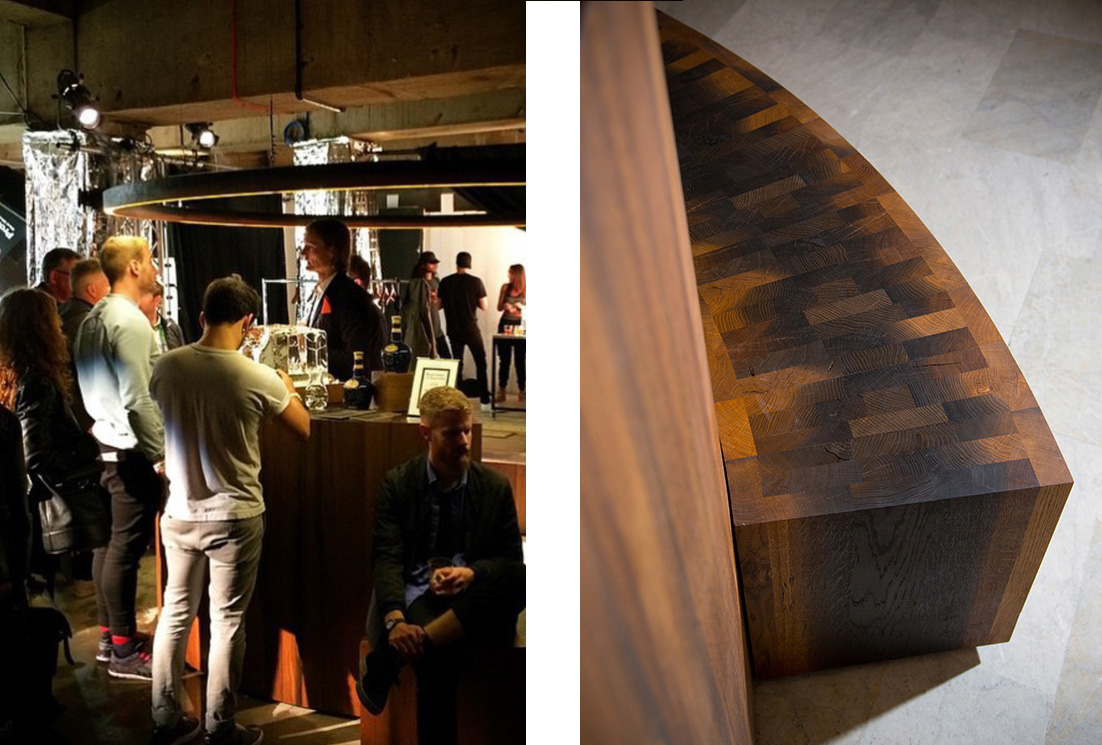 Neolithic Bar
Studio Mackereth was commissioned by Wallpaper* magazine to design a bar for their exhibition Wallpaper* Handmade in Milan. Constructed from 8000-year-old oak, the piece was handmade by specialist carpenters Jack Badger in the UK using traditional methods and supported by Royal Salute whisky.
The centuries-long process of petrification results in colour alteration from golden-brown to completely black, and drastically increased hardness. The tree trunk, trapped in the riverbed, deprived of oxygen, in time becomes covered with layers of mud, sand and gravel. During thousands of years the decomposition of oak timber is considerably decreased by the minerals and iron from the water, while the tannin, naturally occurring in wood, combined with the solution of ingredients, induces darkening of the wood.
Sally Mackereth explains: "The oak coincides with the late Neolithic period and it is understood that the first wheel was invented around this time, crudely hewn out of basic discs of timber. Our similarly pure use of ancient timber and the circular shape of the bar we created in 2015 echoes this early form. The subtle colour gradation around the 11m circumference charts a lineage of time passing over thousands of years."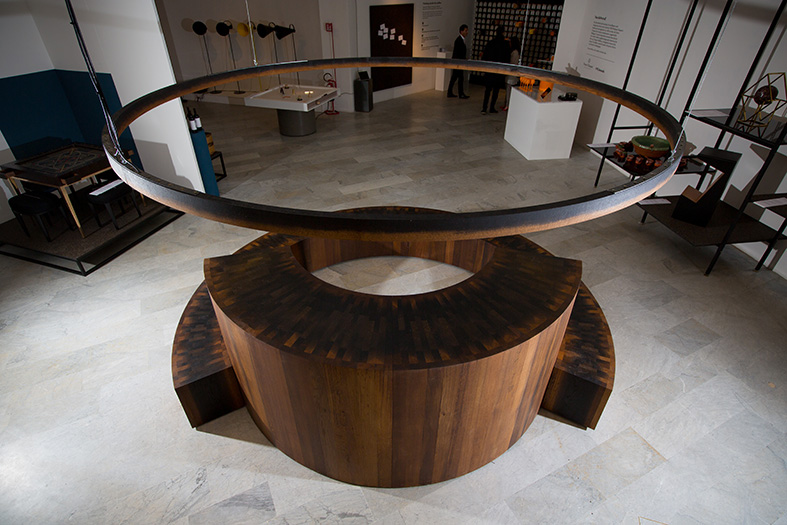 Without exaggeration - this is one of the best projects I've ever been fortunate to be a part of...And I've been around a while!
Tony Chambers former Editor-in-Chief, Wallpaper* magazine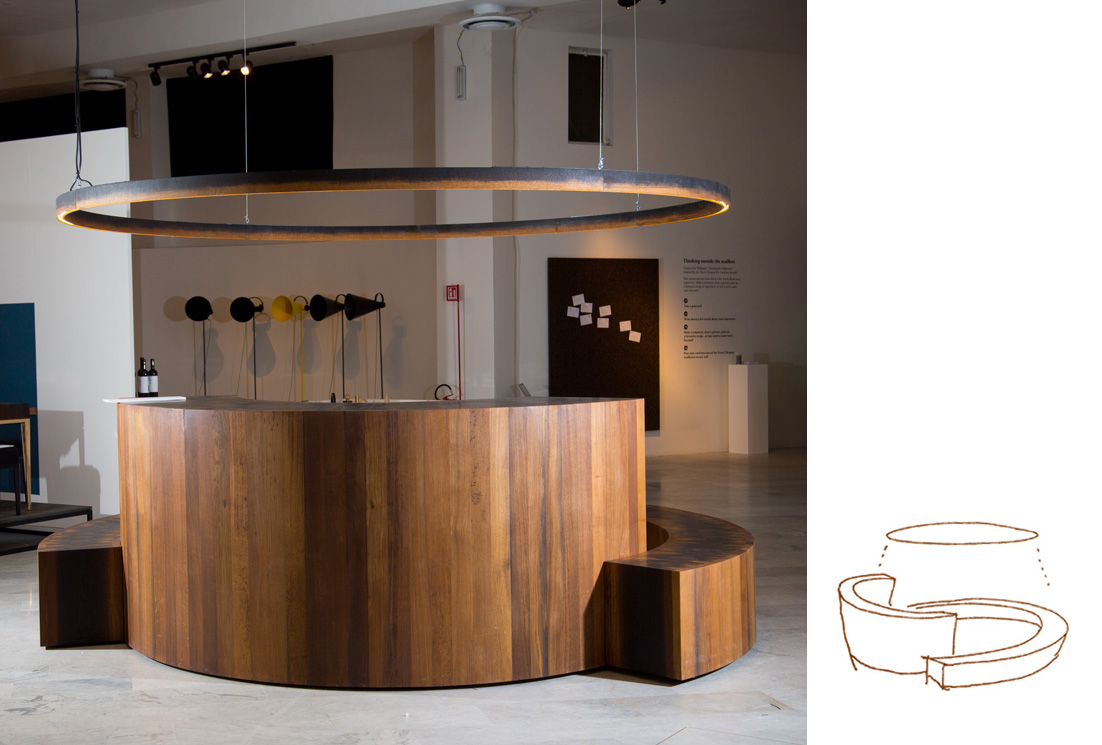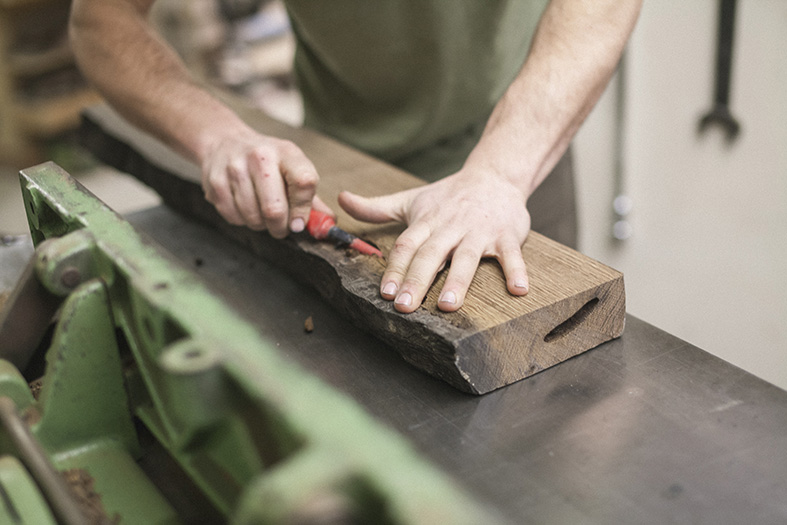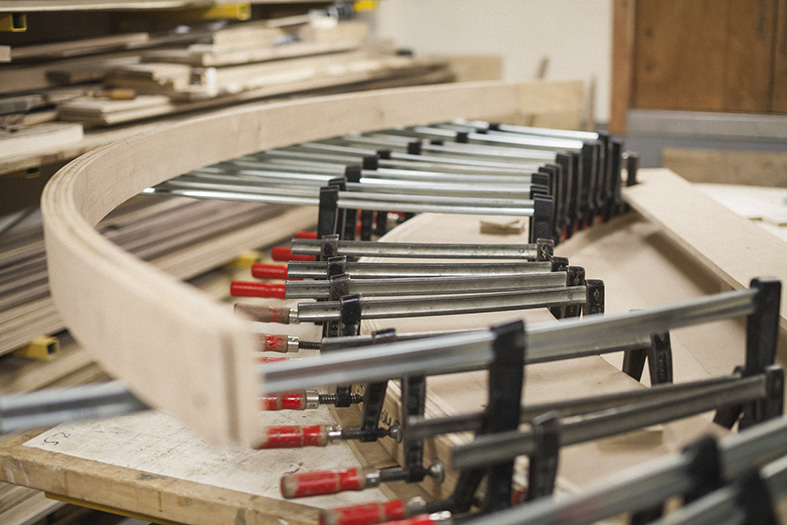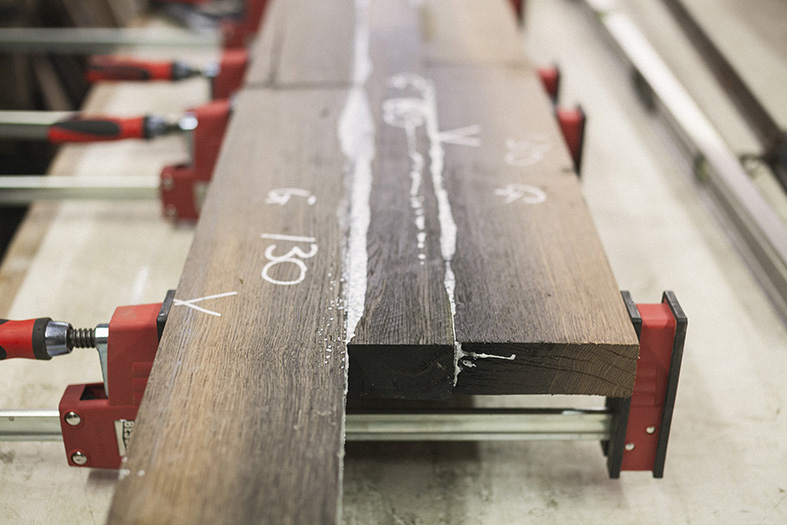 1/1